Clown Corner: The Superbowl
Welcome back to this edition of Clown Corner where we are breaking down the Super Bowl. First, and foremost, WHO DEY!! I am proud of my Bengals. They showed up and absolutely did their best. With a family member who lives in Cincinnati, I was bleeding orange and black this past weekend.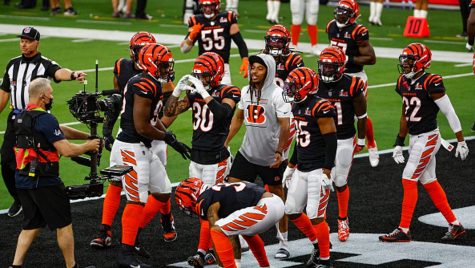 Now, diving into Clown City. First, Bengals. That one idiot who ran off the bench to celebrate the interception needs to get traded. In a hoodie and slides, Vernon Hargreaves III ran onto the field to cheer with his team, costing the Bengals 10 yards on a crucial drive. Great job, bozo. You literally could have cheered from the sideline and NOT DONE THAT. It's so easy to straight up not run onto the field. This clown is getting immediately dropped from the team. I just know Zac Taylor threw a Gatorade bottle at Vernon's head in the locker room, and I'll be honest, he deserved it. 
It's hard to clown on my Bengals, but the O-Line was really trash. Joe Burrow, the legend himself, got sacked seven times, tying the overall record for the Super Bowl. Joe Shiesty can really throw the ball, but if he has no time in the pocket, the ball is getting nowhere. I'm praying to whatever clown gods are out there that Joe Brrrrr 🥶 gets a banging O-line for next year because he deserves that ring.
The Rams just played a solid game. Nothing spectacular, but nothing clown-worthy either. Except this viking-looking senior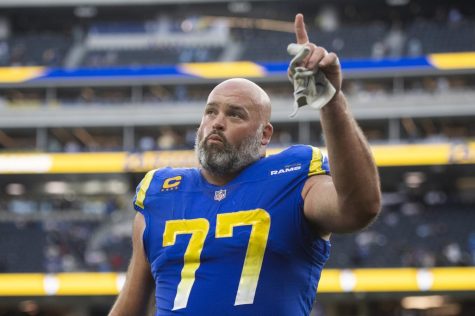 citizen. Clown corner fanatics, look to your right and  meet Andrew Whitworth, the 40-year-old tackle from Monroe, Louisiana. He looks like he's straight from the Asgardian Defensive Line. I'm surprised I didn't hear his bones creaking on the way to the huddle. Although I am happy this man won a ring, from a professional clown's perspective, step aside oldie, and let the young guys take a turn. The retirement home called, and they want you to engage in their draft. Don't worry! There will be plenty of Jello and Tony Bennett on vinyl.
The last thing I'd like to clown on is the overall hype around the Super Bowl. The ads were unbelievably mid. 
The fact that crypto apps are advertising is just plain clownish. Who cares about crypto.com and what they have to offer? And the corner bouncing QR code? Straight from the circus. Just do a normal ad without something like that. 
The ads also had a suspicious amount of singing. I noticed like five separate ads where celebrities are singing the message of the ad. Nobody cares. This is not Glee; get over yourself. 
The last thing I need to air my grievances with is all the ad hype before the Super Bowl. I kid you not, I saw a trailer ad for a Super Bowl ad. It was an ad on Saturday night FOR Uber Eat's Super Bowl ad. Really? REALLY? We've stooped so low that we're doing ads for ads now. Amazing. I'm so glad I got a 30 second trailer for a 30 second ad. So unbelievably witty and clever. 
Clowns. The whole lot. The only valid ad was the Budweiser ad, because I like labradors. No further thoughts.
Thank you for following along on this edition of Clown Corner. Everyone looked like a clown, to be honest.