People of Neuqua Valley
This piece was also published in The Echo Magazine 24.1.
Freshman – Meiling Sun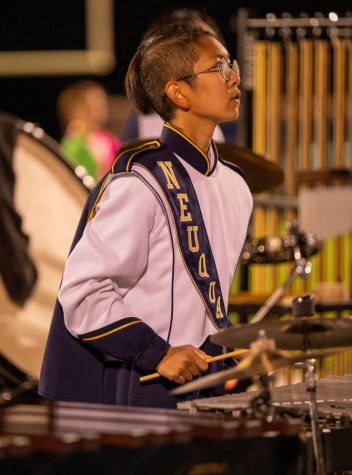 Meiling Sun is a freshman with an incredible knack for music. Not only does Sun play the oboe as her primary instrument in Neuqua Valley's curricular band (Wind Ensemble), but she is also a part of Neuqua's marching band, where she plays the cymbals and vibraphone in the drumline. When the drumline was approached by Gold Rush to play an arrangement of "Industry Baby" by Lil Nas X and Jack Harlow at a football game, she took it upon herself to arrange a full marching band score of the song's main theme due to her interest in composition and arrangement. With help from her section leaders, Kavin Karthi and Emilie Jerger, Sun was able to pitch the arrangement to her directors. The drumline worked on the piece during their rehearsals and played it on the sidelines during the home game on Oct. 15. Sun sees playing "Industry Baby" as "a great way [for the marching band] to connect with [their] audiences in a positive way, so [she] felt obligated to utilize [her] musical skill sets to make such a possibility tangible." She thinks of the marching band's primary goal as making the audience happy and sees the pieces they play as a medium for this to occur. After working so diligently and overcoming the many roadblocks along the way, Sun is extremely thankful to have received the opportunity to further augment the stature of Neuqua's Marching Wildcats with the "Industry Baby" arrangement.
Sophomore – Zachary Close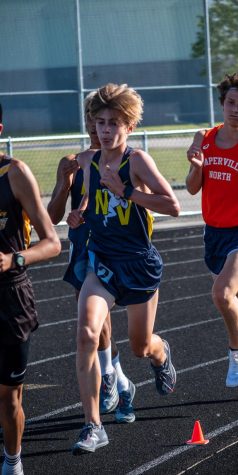 With the cross-country season back in full swing, Zachary Close is a notable sophomore runner for Neuqua Valley High School. Since middle school, Close has been training and developing his running speed preparing for meet after meet. Close has improved greatly over his time competing as a Neuqua Valley Boys Cross Country runner. Freshman year alone, he finished three miles with an astonishing time of 17:30. In this past season, Close crushed that personal record, running 15:39. Many upperclassmen aspire to reach this mark, and Close was able to progress towards it after only two years of high school training. As he continues to train, there isn't a day that goes by in which Close doesn't improve. He has rightfully proven his spot on the team, sharing how he runs with the Varsity boys and has "the third fastest time on the team." Running is often not only his everyday sport but also an escape from everyday life. "Cross country is one of the sports where you just run, and it's simple and it's fun." While continuing his outstanding sophomore season, Close looks ahead to his improving in his junior and senior and potentially competing for an All-State spot at the Illinois state meet. In the coming weeks, Close will toe the line and compete as a Varsity runner in the Regional, Sectional and State meets of the 2021 season.
Junior – Sohum Suthar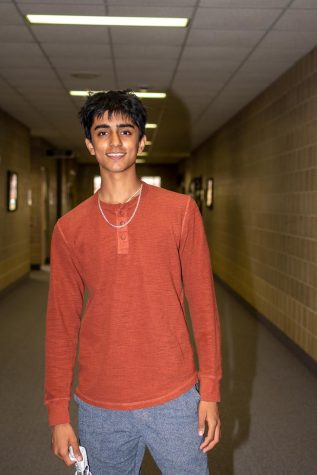 Sohum Suthar is a junior working with Argonne National Laboratory to develop a surveillance robot in high radiation facilities. Using machine learning and AI, the robot will monitor high radiation facilities where humans would not be able to enter otherwise. Suthar is working with his father and brother on the project, but he himself works on everything from CAD modeling to programming on the robot. Their project will also be published in a national research paper. While opportunities like these don't come around often, Suthar credits some of his Neuqua classes on this impressive feat: "some of the experience I've got from actually doing this has come from statistics where I've learned a lot about analyzing data." Suthar has also been involved with the Neuqua Robotics team and other various STEM and robotics clubs outside of school. When Neuqua Robotics was cancelled during COVID-19, he joined VEX AI and placed 8th place at the World Championships in Texas. Despite being immersed in many facets of the STEM field, Suthar hopes to pursue a career in data science or machine learning, saying "these [professions] are going to be very big in the future, and this is a great start." Suthar is grateful for the opportunities he's received and hopes to continue his work on the national research paper and his various involvements in STEM in and out of the school.
Senior – Reesa Espera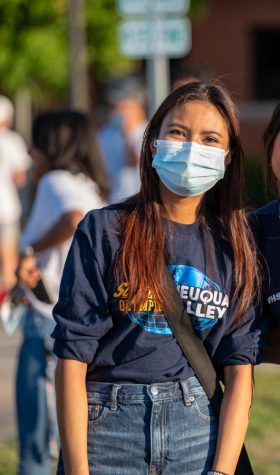 Reesa Espera may be majoring in chemical engineering, but she's always in her element. Ever since middle school, Espera has taken advantage of any opportunity sent her way, starting off as a member of NIU-EEP, a program for girls interested in engineering and later founding a chapter of SWENext and Girls Who Code club at Crone Middle School. During her junior year at Neuqua, Espera was accepted to Neuqua alumna Congresswoman Underwood's STEM Scholars Program and the MIT's Beaver Works Summer Institute where she completed the Build a CubeSAT course and learned to code with the Python language using a MicroBit (pocket-sized computer) to build a Cubesat (mini-satellite). She continued her stellar work with Python at MIT's Medlytics Course, where she studied machine learning in relation to the analysis of medical data. At Neuqua, Espera is a captain on the Science Olympiad team, specializing in Build Events and is part of the Girls in STEM executive board. Espera hasn't limited herself to just science, though. As a part of Neuqua Media, she films events at Neuqua, and she participates in the TV/film club where she can showcase her creative side as opposed to focusing on STEM which is very methodical. Espera also enjoys expressing her creativity through singing, having consistently been involved in the Variety show and posting occasional covers on her personal Instagram (@reesaspra).