Humans of Neuqua: Sara Marston is a student you should know
Sara Marston, a senior at Neuqua Valley High School, is a Wildcat you should know. In her time spent at Neuqua Valley, Marston has been greatly involved in many activities both in and outside of Neuqua. She is very active within the media department running the cameras for various events, including the graduation live streams, Crystal Concert, and many more. In fact, we can thank Marston for her great work as the technical crew's student director of the variety show! Apart from media, she is a proud member of the ultimate frisbee team this year and is also the leader of the gender and sexuality alliance. Marston expressed "The LGBTQ community is very important to me and I like helping other LGBTQ students find a sense of community in school where you don't always get that in other aspects". Outside of Neuqua, Sara is also an active member of the Naperville Juniorettes service club. 
When not running amazing behind the scene productions and leading students, Sara Marston is independently running and operating her very own business named, Sara's Car Detailing. Sara explains "I started cleaning cars in September 2021 and since then I have cleaned over 200 cars and it's been so fun and I have learned so many valuable things that I would not have learned otherwise. It's taught me a lot about communication, time management, and money management." She adds "I just kind of went with the flow and learned stuff as I went." Since starting her business, Sara has created an organized and detailed website as well as running a social media account on Instagram.
Small businesses are notorious for not always succeeding, as it is difficult to run, market, and work a business alone. Because of this, many teens fear chasing that great business idea that brings them happiness. Conversely, Marston persevered and achieved in creating a successful business she is proud of. She describes the start of Sara's Car Detailing, explaining how "after my parents bought me my car I wanted to clean it and make it my own, and I just discovered that it was really fun and almost therapeutic. I cleaned my parents  and grandma's car and the next thing you know I was like 'wait a minute I could make money off of this', so I put a few flyers in people's mailboxes and started getting a couple calls every once in a while."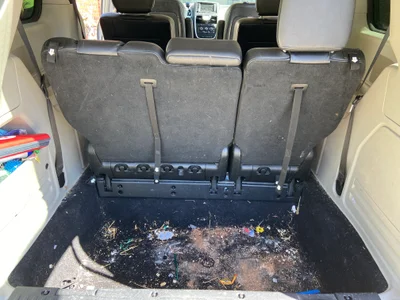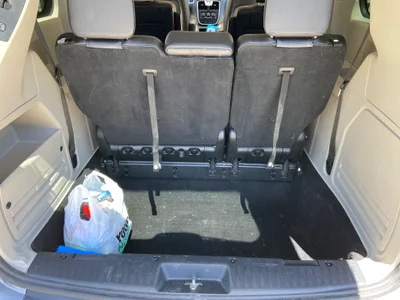 Marston offers great-priced services for both interior and exterior cleaning to your Sedan, SUV, Minivan, and Truck, all detailing done with her own cleaning materials. Depending on the service purchased, Marston vacuums all carpet and seats, washes floor mats and carpet, clean doors and dashboards, clean windows, hand wash exterior, and much more!
Sara explains how business was hard at first, only getting one or two customers every couple of weeks until a great soul changed everything. She tells how "a customer who was really satisfied with my services put a nice review online and my business has grown exponentially. Since then I got hundreds of texts that day from people asking 'hi can you clean my car?'. And It was just so amazing."
With so much success at such a young age, Marston is a huge inspiration for many teens and young adults who question whether the business they've been dreaming of could have a possibility to thrive in the real world. Marston advises, "If you're trying to start your own business, I would say the biggest thing is to not give up. It took me about eight months from starting out to getting regular business. Eight months of getting no new customers is very tough and it was very discouraging but the most important thing is to just keep working and grinding because eventually, you're going to reach that point where everything changes. Once you reach that point it's a game changer." 
Starting a business has also been a positive life experience for Marston, learning about the business and economic world. While most think teens should focus on school and their futures, Marston's success and acquired business knowledge offer a different perspective on the capabilities of young adults, and the positive impact for teens to be introduced to this world early on. Young adults could first hand learn and come to understand how everything economically works in the world. She expresses how a lot of new detailers "should keep in mind that if you're a high schooler, you're not a professional car detailer, so look at your competitor, your professional competitor's pricing." She adds "I started with incredibly low pricing to attract customers and then as my business grew, I have incrementally raised my prices and I found that to be a pretty effective strategy". 
To book your very own car detailing by a fellow Neuqua student, visit https://www.sarascardetailing.com/. And be sure to check out and support Sara's Instagram @saras.car.detailing.