From Wildcat to Democrat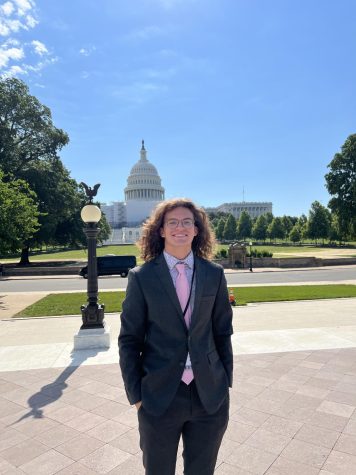 More stories from Ben LeGrand
U.S Congresswoman and Class of 2004 Neuqua Valley graduate Lauren Underwood is seeking reelection this upcoming election. She stopped by The Echo to discuss her time at Neuqua and her experiences being a member of congress. 
Throughout her high school career, Underwood pursued opportunities that helped develop her interests and future. Her first experience with politics was serving on the Naperville Fair Housing Advisory Commission as a junior at Neuqua Valley. She was exposed first here to injustice and discrimination. Underwood's first task was to investigate reports of housing discrimination and report them to the Naperville City Council. With the help of her teachers, she was given many opportunities to build her leadership skills and become involved with the community- something she was already interested in.
Another early encounter with politics she had was the "mayor for the day" program, where she spent a day working with the mayor on issues and met Naperville's then representative. On being politically involved within her community and her involvement with the city council, Representative Underwood stated that she "loved it. [She] was young, [she] was opinionated, [she] was really curious, and [she] went to all the meetings." She was hooked. She encourages students to go off the beaten path and go for what they are interested in: "You can create a path and a career that you want… You have to find the places that believe in you and invest in you."   Underwood strives to fit that bill. After graduating from Neuqua, she attended the University of Michigan, where she received her Bachelor's degree of Science in Nursing and later went on to receive 2 masters from John Hopkins University in Public Health and Science of Nursing.
"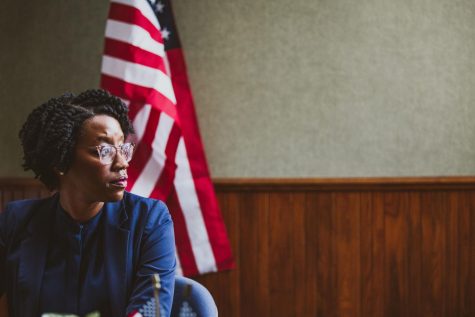 "If you focus on the work, you will find fulfillment.
— Lauren Underwood
In 2006, Underwood interned for then U.S Senator Barack Obama and got her first taste of D.C. politics as she was on the floor during the State of the Union. Underwood stated that many things she experienced while being involved in local politics are still issues she faces in Washington D.C., as well as the social navigations in high school required in a relationship based job, such as a politician. "Congress is like middle school… In high school, folks don't like you cause you did something, in middle school, folks don't like you because they just don't like you… You know how to navigate that kind of a social environment." The social environment of a high school and middle school still play into her job as a congresswoman.
Campaigning during COVID-19 has been a change for her as well. Her campaign is 100% virtual. She does town halls over Zoom and drive-in rallies for her supporters. Underwood's most important advice to Neuqua students regarding the pandemic is to wear a mask. As a registered nurse and medical professional, she counseled that "we have to wear the mask, we have to have impeccable hand hygiene." In her words, "We will not be in Covid forever, but if we do these things, it'll speed up our ability to crush the virus, and we are counting on you all to do that." These safety precautions are her main advice to everyone.
Underwood advises Neuqua students to "Think about what it is you want to do, what kind of impact you want to have, and let the work guide you. Not the title, not the school, not the achievement, not the recognition, but the work." One thing that her time at Neuqua taught her is to "let your shoulders down for a second" and "let the work shine… you gotta let the work shine and it'll be fine." With her job as a Representative, she "protects the health and well being of the American people… but [she] can do that outside of congress, [she] can do that in many other ways and still be happy and still be fulfilled." Going further, she shares that realizing the actual work of the job, rather than the title, is what truly makes her happy. Underwood found what she loves to do. She advises all Neuqua students to do the same. 
"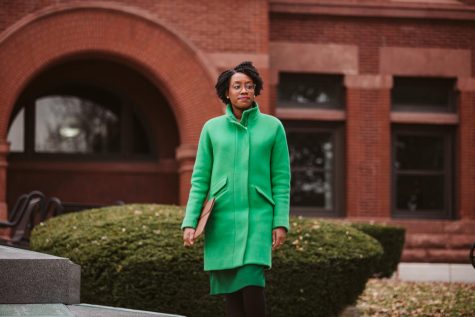 "By not voting, you are in fact still participating in the process, and ceding your power to someone else.
— Lauren Underwood
Furthermore, Underwood motivates all students who are 18 to exercise their right to vote. She explains, "Voting is the way that we demonstrate our power, and our political system, the people have the power, and the way we can activate our power as citizens, is voting. By not voting, you are in fact still participating in the process, and ceding your power to someone else." Speaking about how to choose a candidate, she said that "The ideal person may not be running… they may not be a choice for you, but that does not mean you shouldn't participate." She spurs on Neuqua students to get involved, especially at her office which has internship opportunities for interested high school students. Underwood acknowledged the power that young people hold in our political elections by saying, "Young people don't vote at the same rates as everybody else, and as a result… our voices are not represented… in the halls of power." The congresswoman also gave a reminder of how easy it is to get to know the candidates in this era of technology and Google. With the recent protests and political moments of 2020, Underwood highly urged young people, not just young voters, to share their voice and use their power. 
Through her time as a Neuqua Valley Wildcat to a Congressional Democrat, Underwood has made sure to participate, get involved and find what she truly loves to do. She encourages all Neuqua students to do the same and step out of their comfort zones to find and do what they love. For students interested in learning more about Lauren Underwood's campaign or the opportunities she discussed above visit, https://underwood.house.gov/
View Comments (4)
Your donation will support the student journalists of Neuqua Valley High School. Your contribution will allow us to print our next news magazine! It will also help us purchase equipment and cover our annual website hosting costs.
About the Contributor
Ben LeGrand, Editor-in-Chief
Ben is a senior and third year member of The Echo. He is involved in Cross Country and Track. He enjoys correcting people on their poor bagel choices,...