COVID-19 changes the landscape of standardized testing
Throughout this past year, the effects of COVID-19 have been felt in various ways by the community. Grocery stores suffered heavy losses of toilet paper, various sports and pastimes have been cancelled, traditions were delayed or postponed and the Class of 2021 was left scrambling to find testing centers for the SAT/ACT after multiple cancellations.
The SAT and the ACT, two standardized tests that are meant to measure college readiness and predict future success, have been an essential part of many college applications for years. Since the first cancellation of the SAT on Mar. 14, it has been up to the particular testing center to decide whether they would like to continue administering the exam or not. With all the safety protocols in place, the testing center would have to agree to follow CDC guidelines. This means every classroom would have to be rearranged for social distancing, the proctors would have to voluntarily give up their time, new entrance and exit protocol directions would have to be determined and added periods of breaks due to mask-wearing would be implemented. As school administrators attempted to enforce the new rules, the actual administration of the exam took a backseat. Test after test was cancelled leaving the Class of 2021 concerned for their college applications.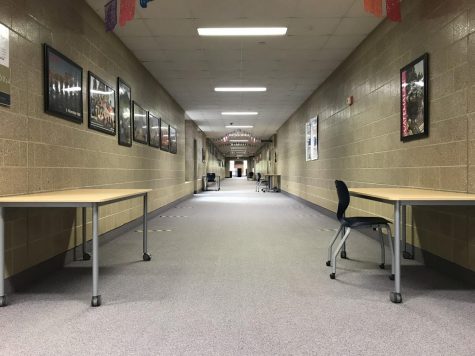 In response to the number of test cancellations, many schools started to adopt test-optional policies, where they promised to waive the standardized test requirement and for some places, not consider it as part of the application at all. Laura Wu, senior, shares that she was "already signed up for many tests, paid the money to take the tests, and spent a lot of time preparing." She continues, "especially as someone who needs financial aid, [she] had to take the standardized tests [to be eligible] anyway." Since many seniors share this situation, the number of individuals trying to test at one time period has increased greatly. Even the ACT website, a place where students seamlessly registered for tests in the past, has struggled to keep pace. There is a new waiting window that appears during extremely busy periods of registration because the website traffic is so high.
Despite the obstacles of registration and actually getting a foot in the door of a testing center, people have still found ways to test. Wu, for example, drove two and a half hours for her ACT testing in Indiana, but the "time zone switched so [she] had to wake up 3 hours before the test started." Like many others, she was just grateful to finally get the opportunity. Anahita Chandhok, senior, retells, "I had to drive two hours to test at Dunlap High School because that was the closest school they had availabilities for. My family and I had drove (sic) down the day before and had to stay in a hotel, and we left immediately after I took the test." Putting aside her own worries for her safety, Chandhok explains how she "hated how [she] was putting her family at risk…[but] it did end up being worth it though!"
With the COVID-19 situation still evolving and new information coming out everyday, the future remains uncertain. This current landscape of optional testing has called into question the true necessity of these tests in determining a students' success. The belief is that if they are not necessary now, why should they be necessary next year and the years following? As for the Class of 2022, this discussion hangs in the air. It is up to college admissions boards across the country now to decide how they will react to this unique point in time.
About the Contributor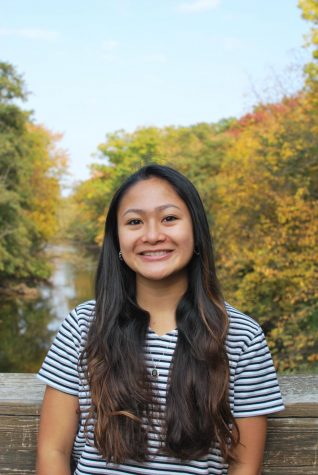 Dana Balmas, Editor-in-Chief
Dana is a senior and third year member of The Echo. She is involved with Aspiring Medical Professionals Club, Spanish Honor Society, Rho Kappa, P.E. Leaders,...