'Intersections' : the Monologue Show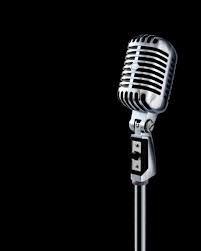 Neuqua Valley's audition for Theatre Fest was a brilliant one-time-only show put on at 7:00 p.m. in the Neuqua's black box on Aug. 24. 
The show's theme and title was 'Intersections.' Each piece had its own take about being pulled in different directions.  Michael Rossi, the show's director, said he chose 'Intersections', because it was "two ways you can go, two ways to be." He then added, "I think we all at Neuqua feel a lot of pressure to be a lot of different things, and [we]can only be ourselves." 
The show started at exactly 7:01. Although every seat wasn't full, that wasn't noticed in the long run. The audience was very respectful, and the reactions weren't held back. The show opened with Khalid Hamden's piece called 'Road Rage,' a touching piece on having to choose between two people you love and moving on from conflict. 
The entire cast echoed a number of emotions throughout, switching between intense, funny and sad with each piece. Maggie Fox's piece, 'The Fates,' told the story of three sisters: Past, Present and Future. What was most notable about this piece was that it was told in three parts. It first appeared after the second piece, and then again after the sixth, and then once more after the seventh. Each part told the story of one sister, and the audience's pin-drop silence for this one said enough about their reaction. Abood Armouti's comedy piece called 'Old Soul', talking about the choices you make with religion and culture in mind, was also a big hit – it sparked lots of laughter.
 Isabella Nehal's piece called 'Nobody Said It Would Be Easy', about dealing with mental illnesses, was another one I remember clearly; the words from her piece stayed with me long after I left the school. Ria Dhingra's piece 'My Friend Kate' was notable as well; it told a story of high school friends and friendships that were never meant to last, something we all know too well. Of course, I can't forget to mention the several side quests, Saanya Ruapani's beautiful song, the piece with Ouija boards, or N. Schneider's piece on just being a kid in a large world fond of labels.
The show left me with words and quotes ringing in my head, ones that I simply can't forget any time soon, like "AP Witchcraft and Sorcery," "it's my unimportance in this story that makes me so significant," and, "everything is permanent until it is not."
The whole show ended at exactly 8:00 p.m. with Angela Power's piece, titled "To My Mother," and she let us go with the line, "One day I will be the change that I want to see in this world." The cast was buzzing after the show, and they could all be seen in the lobby talking in loud voices with friends and family. I walked out of there with a different feeling than the one I walked in with. Each single piece had something wonderful about it that stayed with me after the show.
About the Writer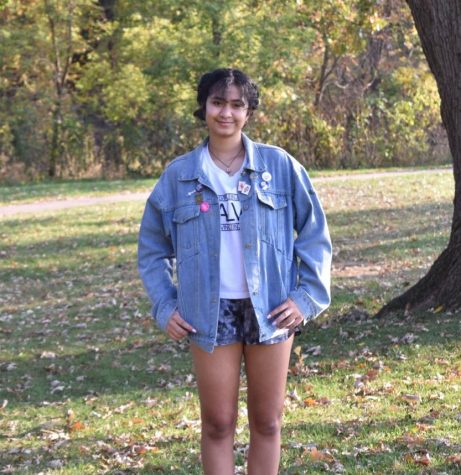 Bhoomi Sharma, Photography Editor
Bhoomi is a senior at Neuqua Valley High School. She likes photography, watching movies, reading, and the colour blue.