The musical student directors
Milyn Ross and Madison Young
Paige Smith, Business Editor & Columnist
February 22, 2019
Hang on for a minute...we're trying to find some more stories you might like.
Every year, musical director  Jonathan Pontarelli selects three student directors to help with the spring musical. For this year's show, "The Sound of Music"
, the new student directors are juniors Milyn Ross and Madison Young. Returning for a second year of directing is senior Nilesh Mukherji.
Pontarelli is excited for this year's student directors. He believes that to be a student director "it takes a lot of organization; you have to be flexible, adaptable as well as a good people person and able to collaborate well ." The student directors do a variety of tasks, from running theater warm ups and blocking scenes to running auditions and solving any problems that may arise.
This trio is ready for anything that will be thrown at them due to their variety of theater and leadership experiences. Young has participated in Speech team and other theater productions as both an actor and a tech crew member. Ross has participated in build crew for "The Matchmaker", Gold Rush and P.E. leaders.
Both new directors are excited to see a different aspect of theater. Ross says, "I'm most excited to get involved with the actors. When I was on build crew, I just got to do the set and I didn't get the chance to know the actors well, so I think it's going to be exciting being apart of the show."
Although Young has been apart of many theater productions before, she is excited to try something new and get more experience. Young says, "I'm excited to help out with the show in such a big way. I'm excited to be able to have such a direct impact on what's going on in the show." Both student directors are looking forward to a successful musical season.
About the Writer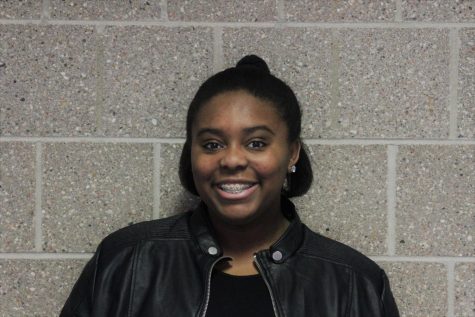 Paige Smith, Business Editor & Columnist
Paige is a senior at Neuqua Valley and a first year member of The Echo. She is a Snowball teen director, a senior adviser, a physical education leader,...