The contemporary dancer
Hang on for a minute...we're trying to find some more stories you might like.
Sara Richter, a junior at Neuqua, has grown up around dancing. She initially started at just 15 months by repeatedly stumbling in and joining her sister's dance lessons with her teacher Anne Forest, whom she still dances with to this day. Richter has had the same teacher for over 15 years,and these 15 years of dancing have presented her with several opportunities.
Richter explains that she has "been able to travel the country, dance in professional shows, be a part of a professional company, work with world-renowned choreographers and dancers and meet the most wonderful people who love dance as much as [she does]."  She would also credit dance for getting her "through some of the hardest times in [her] life."
Although Richter dances in many genres, her favorite is contemporary because it allows her to express herself. "What I really love about contemporary is the freedom that lies within the style. As an artist, you are able to put your own self into the movement while telling a story that can truly affect your audience," Richter explains. She is constantly pulling from personal, raw experiences to draw the audience in with a performance they can feel and relate to. The choreographers use dance to tell personal stories and Richter draws emotion from within herself to bring those stories to life. "[The stories] are very personal; it's my job, as a dancer, to bring life to their creation and tell their story the way they intended."
For Richter, dancing isn't just an expressive outlet or temporary hobby; it is also something she intends to carry on as a career path. She was recently awarded a $12,000 scholarship to "continue [her] dance education after high school." She hopes to go to an arts college in New York to major in dance. Richter wants to continue to travel the world dancing and, if she can, possibly even choreographing
About the Writer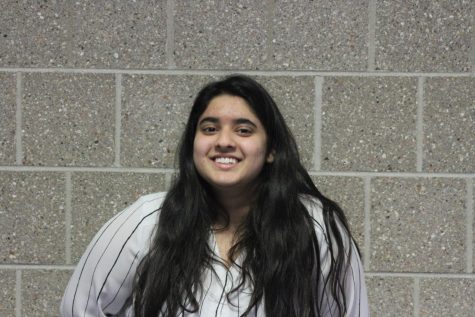 Arti Rathore, Staff Writer
Arti is a junior at Neuqua Valley and a second year member of The Echo. She is involved with the Women's Empowerment club at Neuqua. Her hobbies include...