Governor J.B. Pritzker signs executive order on reproductive rights
Earlier this year, Illinois Governor J.B. Pritzker signed an executive order that requires all state health insurance programs to cover abortions in their reproductive health coverage.
This executive order serves to further enforce the actions started by House Bill 40, a bill signed by the previous governor, Bruce Rauner. The bill removed sections of an Illinois law that made banned state insurances from covering abortions like they covered other reproductive procedures. Rauner's changes meant that it was possible, but not required for people insured by the state to receive coverage for abortions. It also removed wording that would make abortions illegal if Roe v. Wade — a Supreme Court decision that found criminalizing abortions unconstitutional — were ever overturned.
In Illinois, abortions are legal at any point before a fetus reaches "viability," the point at which it can survive outside of its parent's womb. A licensed medical professional must determine if a fetus is viable. The parent does not need to give a specific reason to have a pregnancy terminated while the fetus is considered nonviable. Exceptions for older fetuses exist if the pregnancy poses a risk to the parent's life and must be recommended by a doctor.
State health insurance regulations apply to people covered by both Medicaid and state programs for low-income individuals and families. Some such programs include Women, Infants and Children (WIC), which provides aid to low income mothers and their children, and Refugees and Immigrant Services, which provides aid to low income immigrant families.
Pritzker's executive order requires all state health insurance to cover abortions. In the press broadcast of the signing, he explained that he believed access to abortion coverage should not be limited by income or insurance provider.
While in office, Pritzker has signed eight executive orders, this one being the fifth. Executive orders are different from laws; they do not go through the state congress and can be altered by whoever is sitting governor without consent from the other branches of the state government.
The executive order states that "a woman's decision to choose abortion is one she makes with her family, her doctor, and according to her faith," and that "when women are denied coverage for safe and legal abortions, the burden falls hardest on low-income women, women of color, and young women."
Proponents of the Pritzker's decision believe it provides low-income and state employed pregnant individuals with coverage they deserve and helps mitigate inequality.
Opponents of the executive order believe that it is a partisan driven decision. According to the Chicago Sun Times, many were dissatisfied with House Bill 40 because they felt that expanding state health insurance was burdensome on taxpayers. They viewed the executive order as unnecessary and divisive.
Others believed the executive order was unconstitutional because they view abortion as fundamentally wrong — believing that it equates to killing an individual.
Currently, the Federal Supreme Court's decision makes abortion legal on the grounds that it would be unconstitutional to force an individual to complete a pregnancy against their will.
Pritzker signed the bill in a Chicago Planned Parenthood in honor of the 46th anniversary of the Supreme Court's Roe v. Wade case.
About the Writer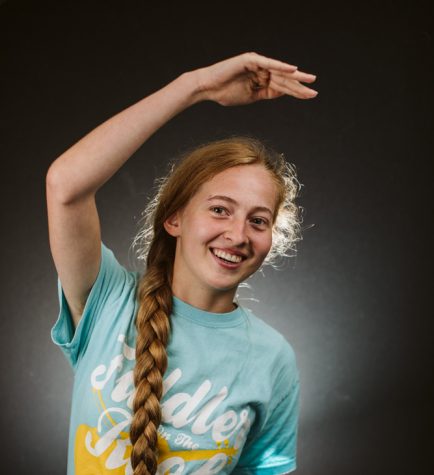 Abigail McArthur-Self, Editor-in-Chief
Abby is a senior at Neuqua Valley and a third year member of The Echo. They are a member of both marching and pep band, GSA, the Youth and Government club,...