How safe is TikTok?
Hang on for a minute...we're trying to find some more stories you might like.
TikTok, an app for posting and watching 15 to 60 second videos centered around music, has taken over the Internet and according to the i, a british newspaper, it has been the most downloaded app in the first quarter of 2018. It was previously known as musical.ly, before going through a rebranding process. The app has a feed that gives you recommendations and stories about your community. Users can also broadcast their content and contact friends.
However, the app raises several concerns. While the app store says Tikok is meant for 12+ due to the possibility of encountering violence, profanity and crude humour, nudity and suggestive themes, there is no system in place to actually verify the user's age. In fact, many of TikTok's settings do not do much to protect their users against any type of harassment.
The privacy settings are either complete privacy, where only the user can view their creations or completely public – there is no middle ground like other social media platforms have where only people you have accepted can see your posts. TikTok gives its users a feed based on what is most popular – and videos of normal teenagers are available for all users to view.
Where there are children, there will be predators, and Tik Tok is one of the biggest social media platforms for kids. Musical.ly, with it's 100 million users, failed to keep its users safe from harassment from strangers, so how can we trust Tikok to keep its 400 million users safe?
The TikTok Global Community Guidelines say that users will not be allowed to make any content that contains, promotes or encourages sexual assault, abuse, exploitation or violence, but posted material is not necessarily the issue. There have been many cases where children have been contacted by adults with sexual intentions through the app's direct messaging system.  
Despite all the concerns about its safety features, the app has not implemented security measures to prevent these interactions. The app continues to to expose it's users to danger and harassment, and going forward, users will have to be more careful online.
About the Writer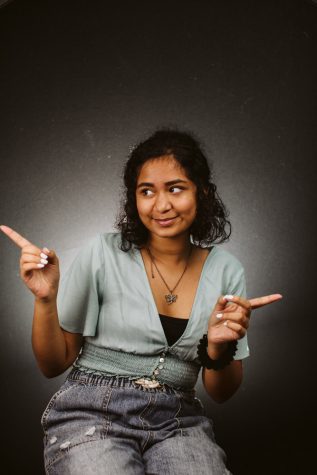 Bhoomi Sharma, Staff Writer
Bhoomi is a junior, and is a Staff Writer in her second year at the Echo. Bhoomi is a passionate writer, who likes photography and reads fiction in her...