Summer Activities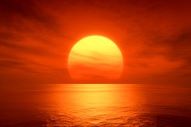 As the weather starts to get warmer and the school year comes to an end, the time most of us have been waiting for is soon approaching: Summer! Even though Summer is supposed to be fun and exciting (after all, no school!), it's very easy to get bored. So, we have taken it upon ourselves to give you our list of different summer activities that you could do (either alone or with friends). Here it is!
Have a Picnic
What's more fun than food and outdoors? With a picnic, you check off both of these things! You can get together with some friends and all of you can make sandwiches; or, you can even buy food and then go out to a spot of your choice. Not only will you get the chance to talk to your friends, but you can also enjoy the summer breeze and bask in the sun while you're at it. Make sure to do so before the bugs get bad!
Run a 5k!
While this may not be your idea of a fun thing to do during your summer, you may end up liking it so much that you take up running as a full time hobby! Especially during the summer there are several fun-themed 5ks, such as the annual Bubble Run in Chicago or the Muddy Dash, both of which incorporate fun into the running experience. You can do this either solo or bring a friend!
Host a Bonfire
When the word summer is brought up, the smell of gooey s'mores instantly comes to one's mind. So, how about hosting a bonfire? You can invite all of your closest friends and buy supplies for s'mores, and all of you can make them together! Bonus points for telling spooky stories around the campfire!
Visit a Farmer's Market
There's no better way to take advantage of the summer weather than visiting a farmer's market, especially if it's something that you have never done before. These markets are usually open only on Sunday mornings but have some of the best, freshest groceries as well as other supplies around town, and there are some very cool ones in Chicago. Our very own Naperville also has a great farmer's market open during the summer, so if you want to visit one closer, be sure to check that out!
Watch a Drive-In Movie
Movies are cool, but they're a hundred times better if they are watched outside, under the summer air. There's this website to help you find drive-in movies near wherever you are, and you can watch them with friends, a significant other, or even just yourself!
Drive around and go get ice cream
While getting ice cream during the summer may seem like the most basic thing ever, we have a way to spice it up. Instead of simply getting it close to where you live, you can instead take advantage of the long summer days and drive to a place a couple miles away to go get your treat. You'll see new places this way, and either do this with friends or simply by yourself, blasting music throughout the ride!
Go to Chicago
Since we just live outside the Chicago city area, we can take advantage of our break by simply spending a day in the city! There are so many different things to do in Chicago, so it's inevitable that you will find at least something you like there. For instance, if you're into art you can visit the Art Institute of Chicago, or if you want to go to the beach, you can do that there too!
All in all, summer should be an enjoyable time for most people, and we should all try and take advantage of it. We hope this list has something that you can pick out and try this summer!
Leave a Comment
Your donation will support the student journalists of Neuqua Valley High School. Your contribution will allow us to print our next news magazine! It will also help us purchase equipment and cover our annual website hosting costs.