Precautions for injury prevention at Neuqua
Dana Balmas, Assistant Editor in Chief
September 30, 2018
The demands placed on athletes sometimes lead to injury. To prevent these, Neuqua Valley takes many precautions. Athletic trainers and coaches are capable of helping with ankle sprains, ACL tears and many more injuries. Regardless of whether or not a student is an athlete, there is information about injury prevention that can lead to a healthier life. Multiple coaches and the athletic trainer from Neuqua provide this information.
Many athletes underestimate the importance of dynamic stretching. The head coach of girls' soccer, Joe Moreau, said a common mistake is "when people just do static stretching." According to the National Library of Medicine, dynamic stretching is better for people who run or jump. Coach Kelly Simon, the head coach of girls' volleyball, explained how her players do a dynamic warm-up led by a strength and conditioning coach before every practice. Repetition of these exercises promotes lifelong injury prevention.
Another part of injury prevention at Neuqua is band work. Coaches utilize these exercises to prevent  the ligament tears that are common in running sports. Athletes use bands to exercise the full range of motion in certain muscles, so there is less chance of tearing anything. The Better Health Channel writes, "resistance band training has been proven to decrease injury." Scientific studies have been performed by professionals showing the success of this activity. Coach Parejko, head girls' track coach, says, "If you can have a healthy body, you can do things." Her goal is for her athletes to succeed in life as well as athletically. She believes the biggest issue is "follow-through in injury prevention." Parejko says, "They might do it once, but the next day… they say oh I'm fine."
Denise Alder, the athletic trainer, said, "Being a tough athlete and a great teammate doesn't always mean playing through injury." Many athletes are culprits of this.  Simon explains, "It is a player's responsibility to be honest with themselves. You can ask how they're doing, and they'll say they're fine, but they're really not." She has a clear message for athletes: ignoring the injury now is not going to help. It will eventually worsen.
Neuqua Valley coaches and staff are taking many steps for injury prevention. Everyone, including athletes, is involved in this effort. As time goes on, there is hope that there will be a decrease in injuries to follow.
About the Writer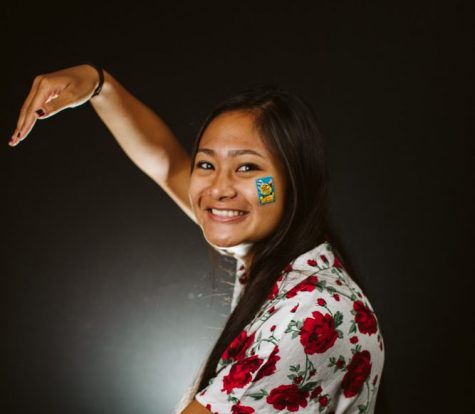 Dana Balmas, Assistant Editor in Chief
Dana is a junior and a second year member of The Echo. She is involved with Aspiring Medical Professionals, Spanish Honor Society, P.E. Leaders, Women's...