Indiana Jones and the spooky strings: Neuqua's annual Halloween concert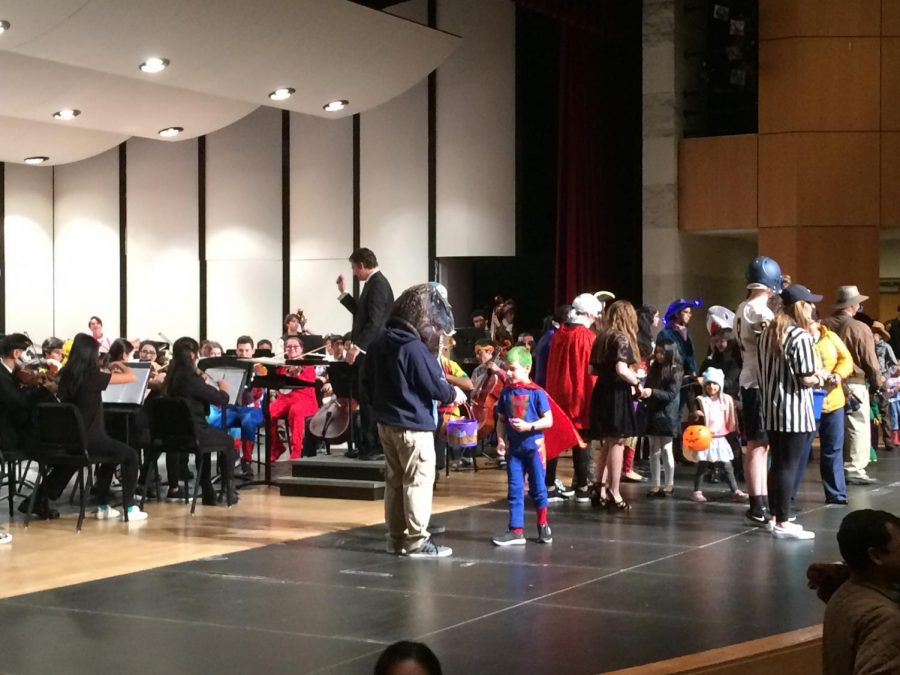 Each year, Neuqua Valley holds its annual Halloween Concert, Spooktacular. The concert is performed by the Wildcat Fiddlers and the Neuqua Valley Symphony Orchestra.
Bradley Pfeil, the conductor of the Wildcat Fiddlers, calls the concert the "most anticipated for the year" and explains that selecting music for the concert is about a balance between traditional fiddle pieces and "spookier" pieces of music. This year's selections for the Fiddlers included "Devil's Dream," "Toss the Feathers," "Blackberry Blossom," "Dark Island," "Rosin Eating Zombies from Outer Space," "Thriller," and "Happy Trails."
The students rehearse outside of school in the weeks before the concert.
The Neuqua Valley Symphony Orchestra is conducted by Greg Schwaegler and Jonathon Lauff. They played "Spooktacular Overture," "March to the Scaffold," "Night on Bald Mountain," "Psycho: Prelude and Murder," "The Empire Strikes Back," and "The Phantom Regiment."
Both students and staff dress up in costumes rather than formal concert attire, and the audience is invited to do the same. Students are allowed to dress up as anything they chose — provided it's school appropriate — but Pfiel says that sections often chose to coordinate their costumes. Pfiel's costume this year was Indiana Jones. Lance Fuhrer, Neuqua Valley assistant principal, once again played the "Monster of Ceremonies," as Count Dracula.
At the end of the concert, children attending are invited to parade across the stage in their costumes and receive a piece of candy. Pfiel says, "It's fun to see all the kids [on the stage]," and explains that being on stage is a new, exciting experience for many of them.
The concert takes place at 4:30 pm rather than in the evening like most Neuqua concerts because it caters to this younger audience.
About the Writer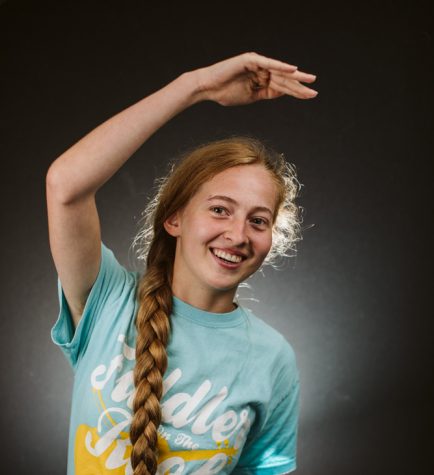 Abigail McArthur-Self, Editor-in-Chief
Abby is a senior at Neuqua Valley and a third year member of The Echo. They are a member of both marching and pep band, GSA, the Youth and Government club,...