Orchesis Dance Company dances into the new year
Summer Moore, Assistant Editor in Chief/Business Manager
January 6, 2019
The Orchesis Dance Company has been a part of Neuqua Valley High School since it opened its doors in 1997. Many wildcats are familiar with the company which performs at pep rallies and puts on the Orchesis Dance Company Showcase and Neuqua Knows It Can Dance. The dancers work hard to be a part of this company. Coach Katherine Simmons explains that the dancers "practice every Tuesday and Thursday in 45-minute time slots, depending on what dance they are performing." The company works with variety of styles including ballet, contemporary, jazz, hip hop, lyrical, tap, point and musical theater. The dancers are required to audition for each style. Simmons explains that, "depending on their scores [for the different styles], they are assigned to different dances." Learning multiple styles and new choreography in relatively short periods of time requires a lot of hard work.
The company is not considered an IHSA sport because they do not compete together. Instead, these dancers dedicate their time and energy into amazing performances such as, The Orchesis Dance Company Showcase and Neuqua Knows It Can Dance, which they host every year at Neuqua Valley. This year's showcase theme is 'around the world' and will include Ballet, Contemporary, Jazz, Hip Hop and Lyrical.
Simmons, also shared that the company members team chemistry is "great." She said, "it's really cool because the older dancers help the younger dancers." Rebecca Rosenberg shared that, "It's nice to see dancers from different dance studios coming together from different dance backgrounds, sharing their different influences and inspirations with one another." The dancers often hang out together outside of school, creating strong team chemistry.
If the dancers want to continue into college, Simmons explains that, "they can either audition for a dance school to major or minor in dance, or they can go and try out for a dance team, which is more athletic than artistic." She also explains, "There are varied scholarships the dancers can receive."
Senior Orchesis member Rishelle Manda, has been a part of the company since her freshman year. She explained that she "has danced her whole life," but what drew her to Orchesis is "the diversity among the styles of dance." She has performed every style of dance, excluding point, and will be performing hip-hop, contemporary and jazz in this year's Showcase. She hopes to go on to minor in dance and major in the medical field. She would like to be a pediatrician and a dance teacher.
The dancers are prepared and excited for the 22nd annual Orchesis Dance Company Showcase and can not wait to show off their moves.

About the Writer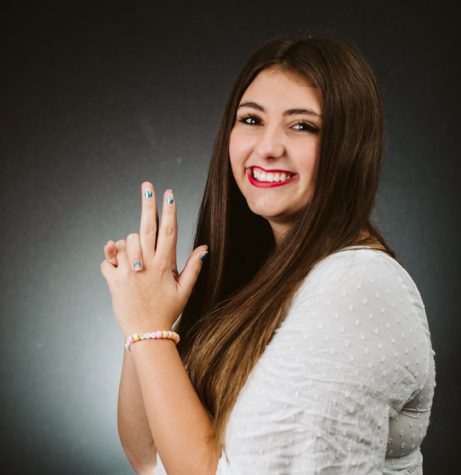 Summer Moore, Assistant Editor in Chief/Business Manager
Summer is a senior at Neuqua Valley and a second year member of The Echo. She is the social media manager of Neuqua's Gold Rush club. Her hobbies include...