November storm causes power outage
During a storm on Sunday, Nov. 25, a number of houses in the Chicagoland area  have lost power. Initially, 350,000 residents lost power, at least 40,000 of which were without utilities for multiple days.
According to Paul Vandersteen, a science teacher at Neuqua, storms usually cause power outages when they interfere with above-ground power lines. This means that older parts of the Chicagoland area were more likely to be impacted, as some newer areas have their power lines running underground.
Commonwealth Edison (ComEd) supplied the power to these homes and has been working to return it to them. The same weather conditions that created the outage, ice and snow, have hindered workers. The conditions have made repairing the damage dangerous in some areas, and the sheer volume of power outages has led to ComEd hiring extra contractors to help them reach affected residents more quickly. All power was originally predicted to return Thursday, Nov. 29, but repairs continued into December.
In interviews with the Daily Herald, residents described their processes for staying warm without heat. Bundling up was a common recommendation. Many also reported spending time at stores, libraries, friend's houses and other places that hadn't lost their power to keep warm. Towels and blankets were used to block doors and insulate walls. Some families were able to run small generators or battery operated appliances.
Residents were warned away from running gas appliances like camping stoves, however, as these could lead to carbon monoxide poisoning, and were cautioned to be careful when lighting fires for warmth because blankets and similar items are highly flammable. Residents using such methods were advised to always have one individual awake to ensure safety.
Some Chicagoland residents opted to leave their homes entirely and stay in local motels and hotels.
Some teachers and students at Neuqua Valley lost power. Although Vandersteen himself did not, he explained that those he knew who did relied on friends and relatives who still had power. Because temperatures dropped below freezing, he said, it became dangerous for them to stay in their homes.
As of Dec. 6, the majority of residents had power again.
About the Writer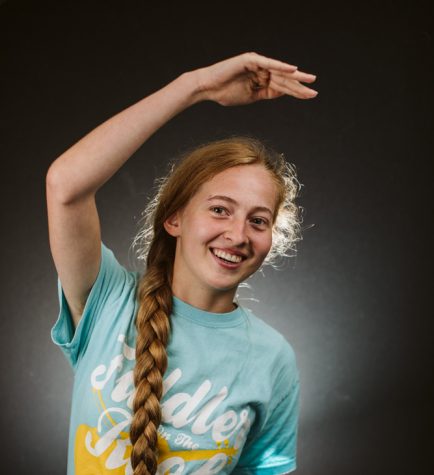 Abigail McArthur-Self, Editor-in-Chief
Abby is a senior at Neuqua Valley and a third year member of The Echo. They are a member of both marching and pep band, GSA, the Youth and Government club,...