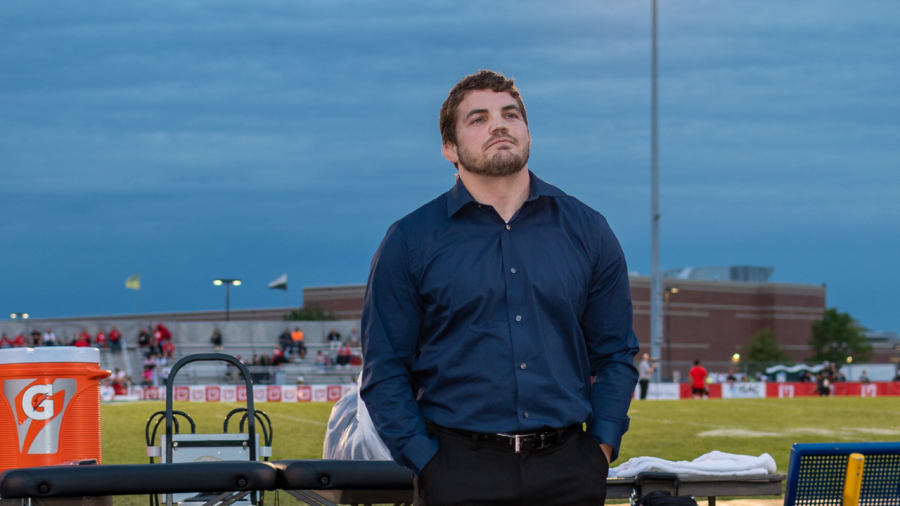 Matt Collum, Wrestling (Class of 2004)
What do you recall as your most impactful or memorable experience as a student athlete?
That was easy: winning State Title for wrestling in 2004. Teamwise, when we wrestled DeKalb we beat 'em, first time ever, 2003. I think Coach Ruettiger described it as he thought the bleachers were going to cave in, so it was pretty loud and it was pretty exciting when we beat 'em. That's kind of when we took over the upstate eight. 
If you could advise present and future student athletes, what would you share with them?
Work hard; put your academics before your sport. That's a huge downfall of athletes; that's probably the most important part: do really well in school and then your sport will take care of itself. 
What does it mean to you to be inducted into Neuqua Valley's Hall of Fame?
It's exciting, especially exciting because my high school coach, Coach Ruettiger, got inducted last year, so it's pretty special to be inducted at the high school who I have so much pride in. You know, my coach is awesome, he's like my second father, so I talk to him all the time. He's great. 
Reflecting back on your experience as a student athlete at Neuqua Valley, how has being a student athlete impacted your years following high school?
It helped me as far as structure goes, you know, I was more of an athlete than a student, so I had to really focus on my academics and kind of, set time aside where 'this is practice time, but when I go home, I have to have you know three to four good hours of studying and do my homework,' so I think that really kind of helped me out through college and even now. 
What do you love about wrestling? What kept you going through all the tough moments, ups and downs?
So wrestling is an individual sport but it's a team sport also. But I kind of thrived on doing my own thing like I was in charge of really getting out of my workouts what I wanted to and that kind of pushed me over the edge a little bit as far as being one of the top guys in the state, in the country, so that that was always my goal. 
Who helped you most along this journey? Along the way, college, high school? 
Having a good family showed me discipline, and then I've had so many coaches, so many teachers, so many coaches throughout the years that kind of kept me on that straight and narrow road in the same direction that I wanted to be on, and the most important thing was graduating and getting a college degree.