Outside homecoming: Why this year was a downgrade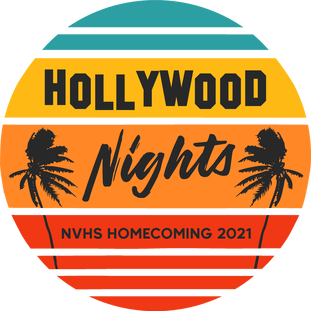 Before the global pandemic, I vividly remember what homecoming used to look like: crowding of the gymnasium, people in every corner and a homecoming classic: mosh pits, the one place where people were sliding past each other and creating circles for someone to bravely step into the center to start dancing before everyone else came together and jumped continuously.
Since then, most of that has changed. Mask mandates, social distancing and no crowded rooms are all aspects that shaped this homecoming. One of the most prevalent changes from a typical homecoming is that it was outside in contrast to being indoors. When I first heard about what homecoming was going to be like for this year, I was less than surprised. Due to the global pandemic, I figured it was not safe to host homecoming with a large crowd inside of a building.
Alas I attended the dance, and needless to say, I was underwhelmed. I had no set expectations or standards that had to be met, especially considering the dance was unlike something that has ever happened before, but it certainly was not delivering what it could have.
To start, the biggest subject I could not stop questioning was music. The majority of the song selection playing at the dance consisted of music coming from the social media phenomenon, TikTok. I have no issues with TikTok, I personally use it quite often, but when just about 90% of the songs played at the dance come from TikTok trends, it becomes tiring and repetitive. There was an incredible amount of room for music that people knew and were hype-inducing, but those aspects did not come through. Along with that, it was also nearly impossible to hear the music playing unless I was incredibly close to the stage. I could tell it was loud, but myself and my friends were unable to hear the song that was playing.
Also, the setup did not have sufficient lighting where it was easy to navigate around the inside circle of the parking lot where the dance was. I can distinctly remember a couple of high tables with lanterns on them and a bonfire or two in different places, but that was merely it. To put it another way, it felt like the only place where it was easy to see was by the main entrance of the main campus, which was where the DJ and people dancing were.
Additionally, the reality of COVID and the pandemic was completely ignored. The majority of the people were jam-packed in the front of the stage, dancing. People were being pushed around and carried, and people there did not take precautions to distance themselves away from others. Prior to the dance, I imagined that not too many people would be moshing, but I was proven wrong when I saw the large crowd of people gathered around.
However, there were aspects of the dance that I believe were well thought out and made accessibility sufficient for students attending the dance and teachers/staff members hosting it. For example, the lines to enter the dance went by quickly and did not require a lot of waiting time to enter. That was something I thought about prior, such as whether or not people would have to wait a long time. Also, I appreciated the masks provided at the door for those who needed to enter the building to use the restroom in case someone did not have a mask present with them.
To be honest, I have to give credit to the team setting up the dance and making the adjustments necessary to create a differently styled homecoming. The dance definitely needed a generous amount of time and effort to make possible, which I take into account. As a senior, I'm curious as to what kind of changes that will be made for future homecomings, but this one was the most thought-provoking to experience.
Your donation will support the student journalists of Neuqua Valley High School. Your contribution will allow us to print our next news magazine! It will also help us purchase equipment and cover our annual website hosting costs.
About the Contributor
Olivia Durcan, Staff Writer
Olivia is a second year member of The Echo. Their hobbies include listening to K-pop, hanging out with friends, and going on walks. In the future, she...