Certified Donda Lover: a comparison of Kanye's and Drake's newest albums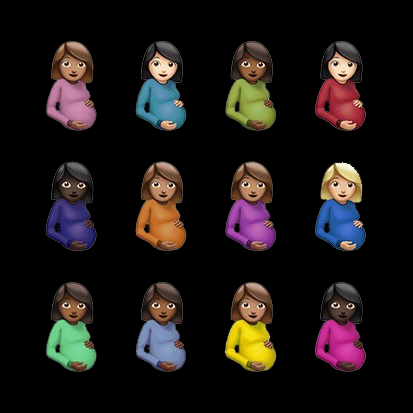 After multiple listening events in the cities of Atlanta and Chicago, consistent leaks and constant release date changes, Kanye West's latest album "DONDA" certainly, statistically speaking, showed out on the charts. Within a week of releasing, "DONDA" had over 350 million streams and close to 37,000 album sales, breaking records and earning the title of the current Most Streamed Album of the 2021; however, that was before Drake dropped his album, "Certified Lover Boy." Drake amassed stream numbers equivalent to eight-day old "DONDA's" just within three days of dropping, all the while easily breaking his own previous record of most streamed album ("Scorpion") in a single day. Nonetheless, the thing to remember is that quantity is not equal to quality. So whose album is of higher caliber?
Songs (Ranked): 
"Off The Grid"

"Pure Souls"

"Believe What I Say"

"Praise God"

"Way 2 Sexy"

"Ok Ok"

"Jesus Lord"

"Race My Mind"

"Jail"

"Moon"

"Hurricane"

"Remote Control"

"TSU"

"Fair Trade"

"Heaven and Hell"

"IMY2"

"You Only Live Twice"

"Jail pt. 2"

"24"

"Junya Pt. 2"

"N 2 Deep"

"Champagne Poetry"

"Jesus Lord Pt. 2"

"Junya"

"Come to Life"

"Jonah"

"Pipe Down"

"7am On Bridle Path"

"Papi's Home"

"No Friends in the Industry"

"New Again"

"Keep My Spirit Alive"

"Get Along Better"

"Fountains"

"No Child Left Behind"

"Love All"

"Lord I Need You"

"Knife Talk"

"Girls Want Girls"

"God Breathed"

"Donda"

"Donda Chant"

"In the Bible"

"Tell The Vision"

"F***ing Fans"

"The Remorse"

"Yebba's Heartbreak"

"Ok Ok Pt. 2"
When it comes to features, "DONDA" just might have one of the greatest feature appearances from any of Kanye's albums. Almost every song has a memorable feature ranging from Jamaican dancehall singers such as Shenseea to veteran rappers such as Jay-Z. Even though all of the features are great, some notable features that are worth mentioning are Baby Keem, Vory, Roddy Rich and Don Toliver. Complementing the instrumentals and melodies of "No Child Left Behind" with treble-like vocals, Vory really impresses and puts out angelic lyrics with ease; furthermore, this type of sound is also featured in the introduction of "Moon" with it being headlined by Don Toliver. Toliver's exposition ("I wanna go to the moon, don't leave so soon) also leads into a perfect transition into Kid Cudi's verse. 
And now we move onto the two single best features of the entire album: Baby Keem and Roddy Rich. Roddy's intro, bridge and verse on the song "Pure Souls" has to be one of his best works. The organs in the backgrounds add a perfect complement to the rest of the piece and create an overall elated mood to the song. Finally, we get to Baby Keem. His recent works such as "family ties" and his new album "The Melodic Blue" have really cemented him as an artist with an abyss of talent, and he continues to showcase his brilliance  within "Praise God.". Sticking to his usual style of goofy lyricism with a tinge of chaotic dissonance to it, Keem's vocals mixed with Travis Scott's prelude and the beat really makes this one of the most notable songs in "DONDA." Overall, these features are insanely good; they are so good, in fact, that this album seems less like a Kanye album and just a platform for multiple upcoming artists to showcase their verses and vocals. It was mildly eerie and disappointing to see Kanye be overshadowed on his own album, due to him usually being the main highlight of his songs, but the consistency of the quality of songs remains the same.
The quantity of features on "Certified Lover Boy"  was nothing less than that of "DONDA"  with multiple features from artists that also appear on "DONDA" (Lil Baby, Travis Scott and Ty Dolla $ign), but the performance from them is quite lacking. The only notable features on this album have to be Future, Young Thug and Lil Wayne. Personally, I was excited to see the Drake, Thug and Future (DTF) trio return seeing how their previous collaboration on the song "D4L" on Drake's 2019 album "Dark Lane Demo Tapes" was phenomenal, and they did not disappoint, at all. "Way 2 Sexy" has to be the most catchy song on the album with rhythmic beat, simplistic lyrics and just the timelessness of the piece. On the opposite side of the spectrum, Lil Wayne's beat has to be anything but fun. With his hard rap bars and crude lyrics, the veteran rapper really reverts back to his Grammy-winning "Tha Carter III" self. All in all, Drake really does not deserve the level of hype that surrounded the release of "Certified Lover Boy". I would even go as far as to say that his finished product of "Certified Lover Boy" is about as enjoyable as the third wave of "DONDA" leaks.
To be honest, after listening to the leaks for the first time, "DONDA" seemed like an average album, and even worse, it felt like one of West's worst. The beats seemed unpolished and almost choppy, and  the melodies and vocals of many of his original features did not interflow with each other, leaving many fans (like me) scared of what his final product would sound like. Despite all of the dread surrounding the release of "DONDA", West definitely delivered with a great album. It wasn't his best, but it was great nonetheless. By incorporating elements from his previous albums into some songs on "DONDA," he both satisfies his original audience's hunger for his past works and creates a fresh enjoyment that will remain for the years to come.
As a comparison to his other albums, Drake's "Certified Lover Boy" was horrendously average. Using recycled beats and just unentertaining vocals, Drake really does not live up to the hype his name carries. The worst part of the album is just seeing how Drake uses beats recycled from his hit songs such as "Time Flies" and "One Dance," but proceeds to add zero extra entertainment value to them. Although he does offer his classic mellow & mellifluous raps, they are far and few between compared to the amount of three minute strings of hot trash. On the whole, Drake presents songs that his fans will enjoy for years to come (e.g. "Way 2 Sexy," "TSU" and "Race on my Mind"), but the sad majority of the album will just be living on the edge of being forgotten.
DONDA: 8.5/10
CLB: 6.5/10
Leave a Comment
Your donation will support the student journalists of Neuqua Valley High School. Your contribution will allow us to print our next news magazine! It will also help us purchase equipment and cover our annual website hosting costs.
About the Contributor
Peter Wujek, Business Manager
Peter is a senior and a second year member of The Echo. He is involved in music and theatre all through Neuqua. He plays clarinet, sings in Wildscats and...