Recapping the Girls Badminton 2021 season
The 2021 Girls Badminton season started back on Jan. 30, 2021, and the teams had their first games on Feb. 8 against Naperville North High School. This year, the season consists of Varsity, Junior Varsity (JV) and freshman teams with 38 players total for all three teams. 
Many restrictions have been placed on the season in accordance with CDC guidelines. Team building activities, celebrations, events and competitions have all been cancelled. JV member Aysha Patel said that it was "difficult to build the same team camaraderie" as previous seasons due to the lack of time players had with their teams.
Social distancing also limited the interactions between the members. JV member Hetvi Patel expressed that "whether it be for a well played match or just team spirit, we all had the urge to hug or high five or be close to each other." Only so many members were allowed in the gym while matches were being played. Members who weren't playing had to stay in the hosting school's cafeteria while waiting to be called to play their match. 
In addition, one of the precautions players had to take was wearing masks during practices and at games. Many members described it as "hard" or "tough" to breathe in and were "uncomfortable" and "often a nuisance to keep adjusting." JV member Preena Shroff described it, saying that "there are times where everyone is just dying for a breath of fresh air during a tight match." Although there were many difficulties with this mandate, many members felt that it was "necessary" and "essential" considering that badminton is an indoor sport. Aysha Patel further stated that she "personally wouldn't have felt safe playing" without the mandate.
Bhavi Barnwal, who has been on Neuqua's Varsity team since her freshman year, described the overall experience as "interesting." Barnwal said that the team was still "able to establish the same tight knit dynamic" and call themselves the "potato posse." Like the other players, she was also "really grateful" to have a season with the team.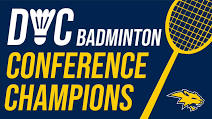 The freshman, JV and Varsity teams won the Dupage Valley Conference on Saturday, Mar. 20, leaving JV undefeated for the entire season.
The Illinois state tournament was divided between two days. Varsity singles played on Mar. 31 and Varsity doubles played on Apr. 1. The tournament also had many changes to accommodate for COVID-19 precautions. For instance, the tournament was held at Hinsdale South High School, unlike previous years where the tournament was held at a college. As mentioned previously, it was spread across two days and guests weren't allowed in order to reduce the amount of people at the tournament.
Out of the 58 schools qualifying across Illinois, Neuqua placed 3rd at the state tournament. Congratulations to the 2021 Girls Badminton teams for their amazing season! 
About the Contributor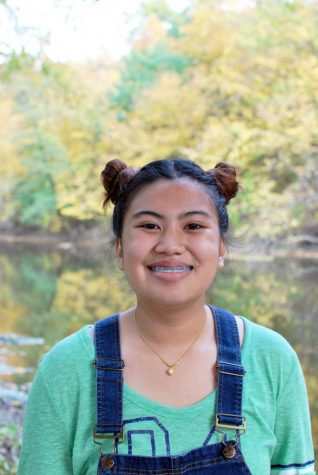 Augustine Gallespen, Staff Writer
Augustine is a sophomore and a first year member of The Echo. She is involved with Student Council, Interact, and Ultimate Frisbee. Her hobbies include...