"Escargot, My Car Go…": Celebrating National Escargot Day
Biggie Smalls once said: "Escargot, my car go", and I am assuming he meant "Go get escargot in my car." Either way, May 24th is National Escargot Day, and honestly, it is a very random food holiday. Us Americans like to stick to the basics: cheeseburgers, pizza and milkshakes—going anywhere outside of that realm for us is an adventure in itself!
I headed over to Mon Ami Gabi, meaning My Friend Gabi in English, to try their classic French cuisine. Opened in 1998 in Chicago, Illinois, the business has since expanded all over the country! Unfortunately, I did not venture out to Chicago, but the Oakbrook location was just as amazing.
The ambience inside seemed very French, though I cannot speak from experience since I have never actually been to the country. I was surprised to see that a majority of the menu was Filet Mignon with Fries, or des frites in French. Obviously, the dessert options looked incredible.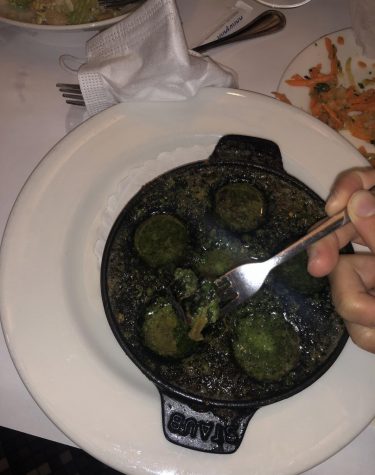 I honestly was debating skipping the snail dish, but I knew that I had to follow through. Both because it's National Escargot Day and because I wanted to get a good article out! The snails came served in a dish with six pockets and were covered in a pesto garlic sauce.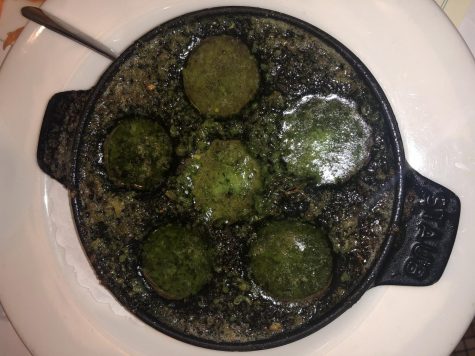 As you could tell from the fear in my sisters eyes, we were a bit worried. Taking the first bite though, I was shocked! It almost tasted like… chicken? I actually really enjoyed it, but getting over the thought that my meal used to be slimy was a bit hard to swallow, no pun intended. I cannot say I am an escargot expert, but I can say that the dish at Mon Ami Gabi is worth trying.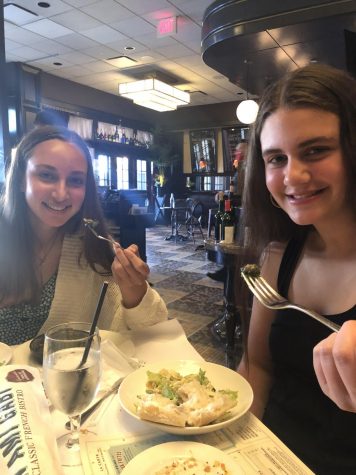 National Escargot Day was definitely interesting, but for sure worth it! It was really fun to go out and try something new, and thankfully we went big, otherwise we would've had to go home! I just wish that a restaurant closer to me, like McDonald's, served it, but unfortunately escargot isn't "fast food."