Local Asian-owned businesses for you to support
Asian Americans have recently been at the center of racially motivated attacks that harm them physically, emotionally and as many forget, economically. Entrepreneurs across the nation are bracing themselves for attacks on their businesses amid scenes of hate-crimes, like that of the Atlanta spa shootings. 
Many businesses have already seen hard times as a result of racial stigma perpetuated by prejudiced beliefs regarding the origins of the COVID-19 pandemic, and recent events have made it difficult for many more businesses to support themselves. According to a survey administered by the Pew Research Center, of the 44% of Americans who personally experienced or knew someone in their household who experienced the loss of a job or a cut in pay, 54% were Asian Americans. 
Naperville is home to over 29,000 Asian Americans, and there are many Asian-owned businesses being forced to face the impacts of this economic recession and possible hate-crimes. Here are a few such businesses for you to visit and support if you're able to.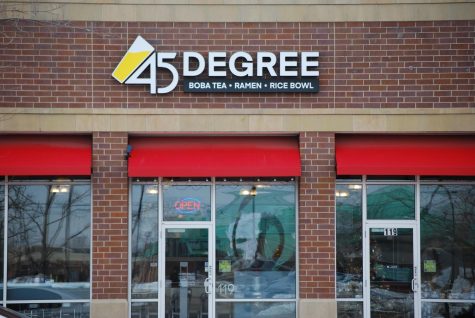 Contrary to its name, 45 Degree provides a 360 degree view of authentic Asian cuisine. 45 Degree offers boba tea, ramen and rice, among other delicacies. The restaurant recently opened in December 2020, and its owners, the Liang family, are looking to improve and expand their menu. 
Jofen Oriental (Jofen) is a family-run business offering a wide variety of Filipino, Asian and African products to the community of Bolingbrook. Jofen has been a part of the local community since 1994. They offer occasional catering, fresh produce, seafood, meats and carry-out. For those with family and friends in the Philippines, Jofen offers money remittance services and international cargo shipment. Jofen Oriental strives to give you the best experience from when you walk into their doors until you walk out. Jofen Oriental has turned its small family-run business into a bustling market.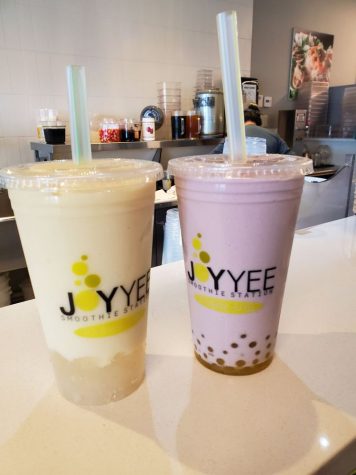 Joy Yee Noodle (Joy Yee) is a casual Pan-Asian kitchen with a massive menu of noodle and rice dishes paired with bubble teas in Naperville. Joy Yee Noodle opened in Evanston, Illinois in 1994 and continued to expand to different locations throughout the years. Joy Yee is the first Taiwanesse restaurant to offer bubble tea in the midwest. Going a step further, Joy Yee is one of the first restaurants to combine the South Asian fresh fruit smoothies with popular tapioca balls, which they take pride in making for customers till this day.
Krishna Grocers
Krishna Grocers is a south-Asian grocery store, specializing in serving Indian food and snacks. The owner also provides the community with religious items and other supplies that are commonly found in Indian households. The owner of Krishna Grocers has been serving the community for 15 years and is known by customers for his hospitality.
Lee Nails is an Asian-run nail salon that specializes in giving customers the best set of nails for low price points. Lee Nails has multiple salons around Illinois. At Lee Nails, they focus on providing a sanitary, safe and relaxing environment while providing you top-notch work. Whether you prefer natural or bold nails, waxing or a spa day, Lee Nails has the perfect treatment for you. 
Ma Tea House
Located inside the Fox Valley Mall, Ma Tea House provides refreshments to busy shoppers. They are best known for their variety of teas, but they also sell juices, coffee, smoothies and other treats. Next time you're at the mall and in need of something to drink, you can purchase something from their menu and continue on with your shopping spree.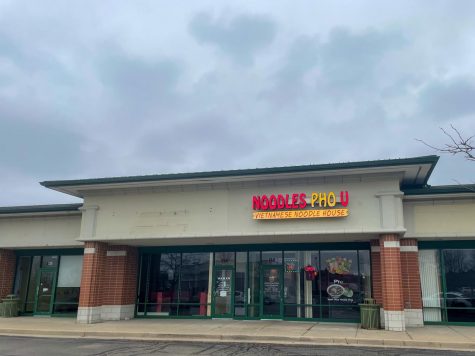 Noodles Phở U is a Vietnamese noodle house that specializes in serving Pan-Asian food to the Naperville community. Owner Trung Truong ate phở daily growing up in Saigon, Vietnam, and he brought the tradition with him after fleeing to Illinois during the Sino-Vietnamese conflict. In 2008, he opened Noodles Phở U in hopes of celebrating his Vietnamese culture and creating a gateway between his Vietnamese heritage and American residence.
Leave a Comment
Your donation will support the student journalists of Neuqua Valley High School. Your contribution will allow us to print our next news magazine! It will also help us purchase equipment and cover our annual website hosting costs.