"Big Sky" Review
"Big Sky" is an American crime drama thriller television series created by David E. Kelley. It has been getting a lot of hype over the last couple of months. Released on Nov. 17, 2020 and based on the 2013 novel "The Highway" by C.J Box, the show's pilot episode reached 14.7 million views, making it ABC's most-watched pilot episode since the "Good Doctor" in 2017. Is it really worth the hype and should people watch it?
Private detectives Cassie Dewell (played by Kylie Bunbury) and Cody Hoyt (played by Ryan Phillipe) join forces with Cody's estranged wife to search for two sisters who were kidnapped by a truck driver on a secluded highway in Montana. When they discover that these aren't the only girls who have gone missing in the area, they must race against the clock to stop the kidnapper before more girls are taken. 
After finishing the first season, which has nine episodes, I do have to say that this show had many unpredictable plot twists in it. The problem with the twists is that even though they were unpredictable, most of them were really unrealistic. Admittedly, the show was entertaining to watch, but they could've had more realistic plot twists than the show had. They should've put more of the twists towards the end of the season than at the beginning. The characters were another aspect that could've improved, most of them were one-dimensional, only showing surface-level emotion. Better plot twists and character development would've made this show more convincing but as is this show isn't convincing as something that could happen in real life. 
There has also been some controversy surrounding this show after the pilot episode aired. Members of the Rocky Mountain Tribal Leaders Council, Coushatta Tribe of Louisiana, Global Indigenous Council, Great Plains Tribal Chairman's Association and the Union of British Columbia Indian Chiefs addressed a letter to ABC Entertainment President Karey Burke and series creator David E. Kelley, accusing the show of "at best, cultural insensitivity, and at worst, appropriation" due to being set in an area with a disproportionately high rate of Murdered and Missing Indigenous Women & Girls (MMIWG), yet having no Indigenous representation in the show.
Overall, I wouldn't recommend this show to anyone who is really passionate about true crime stories since the whole plot was unrealistic and unconvincing. There were some aspects of the show that were realistic like the kidnapping of the girls but most of the murders that happened in the show weren't. With a rotten tomato score of 56%, the show wasn't rated that highly by critics nor the audience, but I think this is an entertaining show to watch if you really like thrillers. 
About the Writer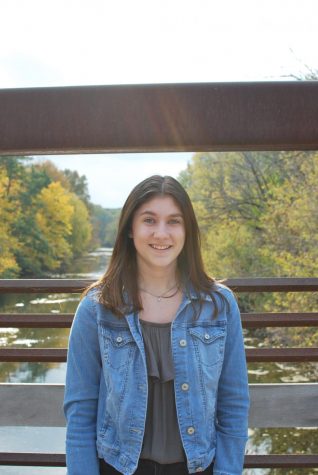 Jaclyn Bobbe, Staff Writer
Jaclyn is a junior and a first year member of the Echo. She is involved with Neuqua Gymnastics, Gold Rush Leaders, and Student Council. Her hobbies include...