Biden's Inauguration Recap
On Jan. 20, Joseph R. Biden Jr. was sworn in as the 46th president of the United States at the US Capitol. Kamala Harris was also sworn in and she made history as the first female, first Black and first South Asian vice president. Following the pro-Trump mob that broke into the Capitol, officials ramped up security and closed off large sections of the city for the inauguration. In attendance of the ceremony were former President Barack Obama and First Lady Michelle Obama, George W. and Laura Bush and Bill and Hillary Clinton. Missing from the ceremony was the 45th president, Donald Trump, who left the White House in the morning to his house in Mar-a-Lago with a full military send-off. He is the first president in over 150 years to not attend their successor's inauguration ceremony.
 Lady Gaga sang the national anthem and Jennifer Lopez sang during the ceremony's musical performance. Amanda Gorman recited a powerful poem titled "The Hill We Climb," which she wrote after witnessing the Capitol attack. 
Click on this link to watch and read Amanda Gorman's poem "The Hill We Climb"
After president Biden was sworn in, actor Tom Hanks hosted "Celebrating America", a 90-minute program celebrating Joe Biden's inauguration which took the place of celebrations typically spent in-person. The show featured singers Demi Lovato, Jon Bon Jovi, Garth Brooks and Katy Perry. 
In his first 24 hours in office, Biden took immediate action on everything from climate change to Covid-19. Here are some of the most notable actions that Biden and his administration have done so far in a month:
Rejoined the Paris Climate Accord via executive order

Ended the previous administrations travel ban on various Muslim majority countries 

Canceled permits for the Keystone XL oil pipeline

Paused student loans payments until at least the end of September

Rejoined the World Health Organization and announced Dr. Anthony Fauci would serve as the head of the US delegation

Announced new executive orders to expand Covid-19 testing

Added gender-neutral pronoun options to the online White House contact form

Redesigned the white house to be more inclusive, with language translations and accessibility options

Implemented White House Covid-19 precautions including mask-wearing, frequent tests, and new social distancing methods

Halted the construction of new border installations along the US-Mexico border
Looking into the future, Joe Biden hopes to have 100 million shots in 100 days and to have 200 additional doses delivered by this summer. In a CNN town hall, Biden said that things may be back to normal by next Christmas if everything goes well with the vaccine distribution. 
About the Writer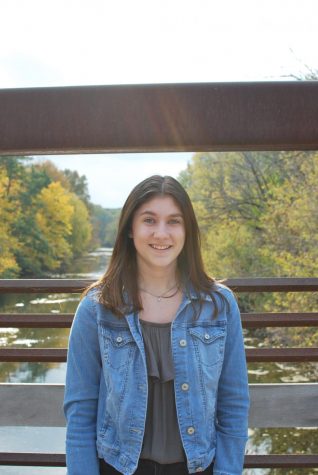 Jaclyn Bobbe, Staff Writer
Jaclyn is a junior and a first year member of the Echo. She is involved with Neuqua Gymnastics, Gold Rush Leaders, and Student Council. Her hobbies include...