"What's in the box?!": Celebrating National Box of Chocolates Day
I hope everyone had a Merry Christmas, Happy Hanukkah, a fantastic Kwanza and any other holidays that happened this past December! I just want everyone to acknowledge another very important holiday that occurred, and it is not Jay Z's birthday, especially not after cheating on Beyonce. It is National Box of Chocolates Day, which took place December 28th.
National Box of Chocolates Day is an important holiday because eating an entire box of chocolates, no matter the size, is celebrated. I tried the Russell Stover Milk Chocolate Assortment box, which comes with six different flavors. Below are the six milk chocolate options rated from best to worst:
          Chocolate #1: Milk Chocolate Peanuts
These were just as you would expect them to taste, like peanuts covered in a milk chocolate coating. Although they were decent, I wouldn't say they were my favorite since there was nothing special to them. This flavor ranked 2/6.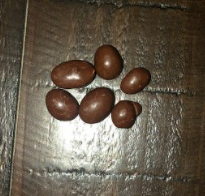 Chocolate #2: Milk Chocolate Pecan Delight
This one was very good, and the addition of caramel inside made it a nice surprise. The pecan flavor wasn't very strong, so it ended up tasting like a 100 Grand Bar. It was still really good though. This flavor ranked 5/6.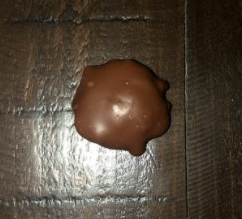 Chocolate #3: Milk Chocolate Toffee
This one was definitely packed with toffee flavor. Although the toffee tasted nice with the chocolate, it was super crunchy and stuck to my teeth firmly, which wasn't a pleasant sensation. This flavor ranked 3/6.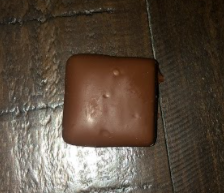 Chocolate #4: Milk Chocolate Nut Caramel
This one was way too chewy, I felt like I had to unhinge my jaw just to chew the piece of candy. The caramel flavor was not very strong and the milk chocolate was the only thing I could really taste. This flavor ranked  1/6.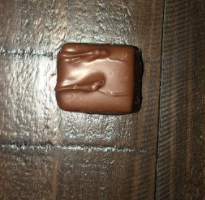 Chocolate #5: Milk Chocolate Caramel
This one was incredible. The caramel taste was definitely present, and it wasn't too chewy. The milk chocolate complemented the softness of the caramel, but the only issue was that the caramel was really sticky. This flavor ranked 6/6.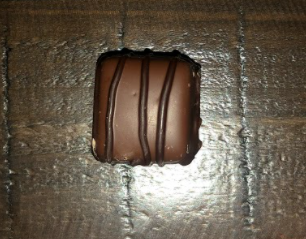 Chocolate #6: Milk Chocolate Truffle 
It tasted like a truffle for sure, but the chocolate inside was overly sweet and made the entire piece of candy taste too sweet. If the sweetness had been toned down a bit, this one would have definitely scored as the best candy. This flavor ranked 4/6.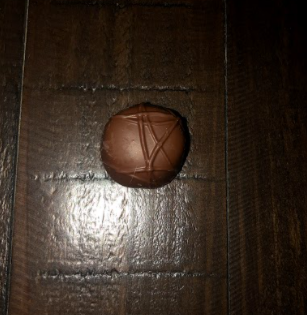 National Box of Chocolates Day was not a letdown, especially for the holiday's biggest fan. Milk Chocolate Caramel "took the box" in first place with a close second by Milk Chocolate Pecan Delight. I wonder if Forest Gump enjoyed this holiday!