Pawsitively purfect pets at the Naperville Area Humane Society
What is the Humane Society
          The Humane Society is a nonprofit animal shelter that focuses on foster care for surrendered pets and stray dogs or cats. They also promote the humane treatment of companion animals and creating lasting human-animal bonds. Located in the Naperville area, the Humane Society prides itself on their motto of "forever home" since the adoptions that take place try to ensure a special bond between the human and animal. Staff members and volunteers contribute their time and efforts to the Humane Society as well. They promote various programs that educate the public, provide care for the shelter animals (whether that be medical treatments, going for walks or social time with the pets) and give love to each and every one of their shelter pets.

Humane Society's goal
          Lauren Lonski, the Humane Education Manager at the Naperville Area Humane Society, spends her time educating people on pet care, animal behavior, how society impacts animals and ways that individuals can help animals in the community. Through her teaching and programs, she reiterates the humane society's goal of finding the perfect fit for both the human and animal to create a "forever home."
          This process begins with an extensive behavioral evaluation of the animal entering the shelter after visiting the vet – the Humane Society provides any necessary medical help, vaccines, a micro chip and spaying/neutering to the animals during their stay. "The animal is tested to see how they react to a new person entering the room, how they react to other animals, loud noises, quick movements and any other particular traits to note," Lonski explained. Then, the newly-learned information about the animal is turned into a kennel card and posted outside the animal's kennel. 
          When an individual is interested in one of the pets, a one-on-one interview occurs that includes questions about the person's lifestyle and what they are looking for. If the shelter pet is a good match for the adopter, all veterinary and microchip information will be disclosed and a heartwarming sendoff will ensue.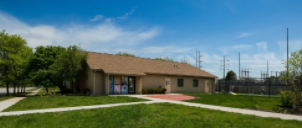 Difference between the Humane Society and pet stores/sites
          "Adopting from the Humane Society is more beneficial than buying from a pet store or sites such as Craigslist for a variety of reasons," Lonski said. 
          The adoption fee of the Humane Society's pets are significantly cheaper than what a pet store or website might charge. For comparison, the Humane Society's puppies cost $400 while pet stores or online sites puppies cost $1,000 and even up to $5,000. The difference between a non-profit like the Humane Society and pet stores/online is that the Humane Society does not profit from the adoption of the pets. It uses the money made towards incoming and present pets at the shelter. Pet stores and online sites are for-profit businesses and make money from each pet sale.
           The Humane Society also takes in a variety of animals (surrendered, homeless, rescued), but never from puppy/kitten mills: factories for making dogs/cats at as low of a cost as possible while providing no vet care, no exercise, no socialization and minimal food and water. "Pet stores or online sites will not disclose where they get their animals from," Lonski elaborated, pointing to the fact that these stores help support unethical practices.
           Controlling the overpopulation of pets is a big focus of the Humane Society. They take into consideration the issue with the overpopulation of pets by spaying and neutering the animals as soon as they are old enough to be. At pet stores and online sites, however, a lack of spaying or neutering occurs, which causes an unnecessary overpopulation of pets, many which end back up at nonprofit organizations.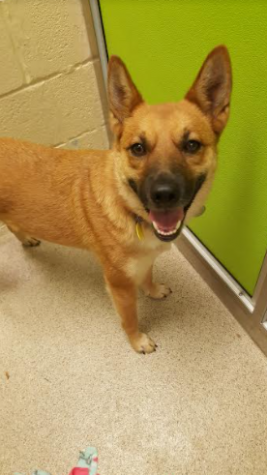 COVID-19's impact on the Humane Society
          During this global pandemic, the Humane Society has still been able to help animals get adopted. Even though people looking to adopt cannot come in unless they schedule an appointment, information about and pictures of the pets can be found at naperhumane.org
          When COVID-19 was at its worst, they "initially paused and slowed down intake for new animals while [their] volunteers were suspended," Lonski recalled, since there are so many animals and a limited amount of staff members to care for them all. Eventually, the Humane Society made the ultimate decision to allow a select group of volunteers to come in everyday and help out in a safe way. 
          Adoptions have slightly increased from previous years at the Humane Society during COVID-19 (see graphic). The biggest increase in adoptions was during July and August, with a total of 168 adoptions between the two months in 2020 and 159 between the two months in 2019.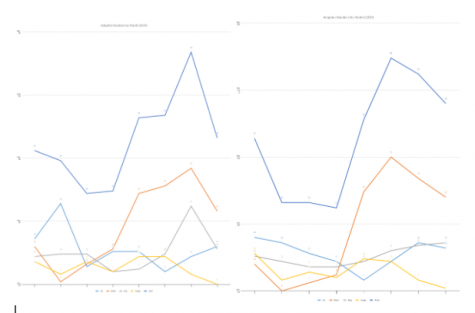 Lucky 7 Foundation
          The Lucky 7 Foundation,  is a foundation "established to provide medical care and grooming for dogs and cats who are 7 years of age or older. This fund also underwrites the adoption fee for qualified applicants choosing to adopt a senior dog or cat. While the primary purpose of this fund is to help senior animals in the care of the Naperville Area Humane Society (NAHS), the fund may also be used to assist an owner in need who has a senior dog or cat in order to keep the pet in the home," as elaborated by Lonski. 
          A lot of the time, puppies and kittens are adopted before senior dogs and cats, so the Humane Society had the idea that if they waived the price of animals above the age of seven, adopters would be more interested. If you would like to donate to this foundation and help get senior dogs and cats adopted faster from the Humane Society, you can visit this link or call (630)420-8989.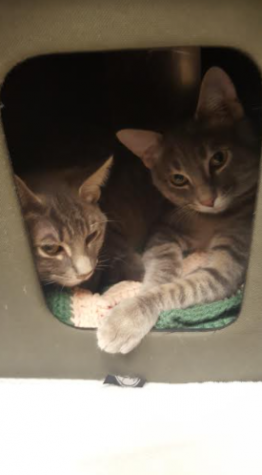 Adopting before Thanksgiving
          With Thanksgiving right around the corner, it is a great time to adopt from the Humane Society! Lonski notes to adopt before Thanksgiving day because "Thanksgiving is one of the few days during the year that the Humane Society is closed, however [we] do have a small team come in to check on the animals. [We] reopen on Black Friday, but have a special 'Happy Barksgiving' One-Day Camp for children ages 8-11 that morning. While parents go shopping or are sleeping off turkey, kids learn about caring for animals, create cards showing what [their] adoptable animals are grateful for, and make a 'feast' using treats to make enrichment for the animals." 
          During Thanksgiving and the holiday season, $50 is taken off the regular prices of all shelter pets (besides those who are accepted by the Lucky 7 Foundation since they are free) in hopes of getting people to come out and adopt before the special celebrations. "Family is the most important thing to all pets, as they rely on us for their basic needs and for companionship above all else. I think this is why Thanksgiving is a great time to adopt a pet, as everyone is thinking about ways they can give thanks and make their family even more special," Lonski believes.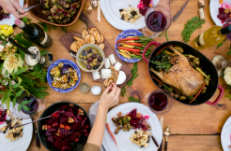 Neuqua staff/students insight to adopting from the Humane Society 
          Sydney Brinkman, a Junior at Neuqua Valley Highschool, adopted her three pets from the Naperville Area Humane Society. Dalia, her five year old dog, was adopted in 2015. Wyatt and Carson, her nine year old cats, were adopted in 2011. "Our family felt really amazing helping out pets who needed it the most and giving them a place to live," Sydney said.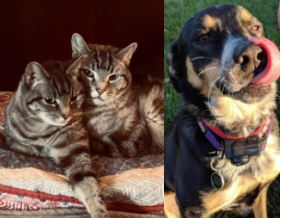 Maia Clifford, a Junior at Neuqua Valley Highschool, adopted her former cat from the Naperville Area Humane Society. Rockstar was 8 weeks old when they adopted him in 2006 and they had him for 13 years. "Giving him a home that he knew he was going to be very happy in was very rewarding," Maia said.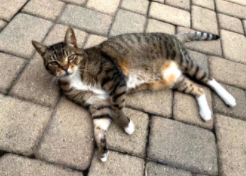 Nivedita Thirthamattur, a Freshman at Neuqua Valley High School, adopted her cat from the Naperville Area Humane Society. At the shelter, his name was Hank, but they renamed him to Maani when they adopted him in 2018, and he is now two years old. "It was so wonderful to be there, the process was very efficient, and when we went into the kitten room we saw Maani. We were looking for a new cat and he looked similar to our old cat who had passed, and Maani was very energetic and sweet," Nivedita said.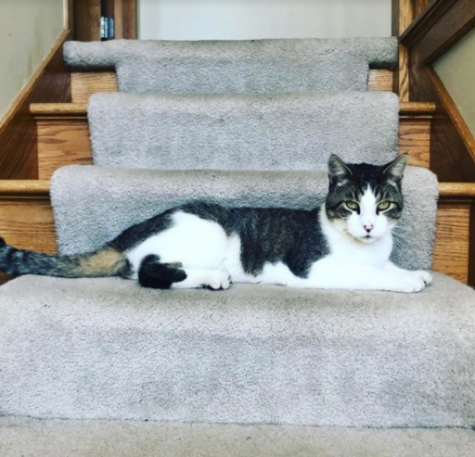 Mr. Mendoza, a Science Teacher at Neuqua Valley Highschool, adopted his former dog from the Naperville Area Humane Society. Nelson was adopted in 2000 and lived for 19 years. Mr. Mendoza has also adopted from the Hinsdale Area Humane Society and PAWS, both non-profit organizations. "[I] wanted to do my part to give these animals a loving home and to help people understand that there's no need to pay so much money for a dog from a breeder or a pet store when there are so many animals out there that will be put down if they don't get adopted," Mr. Mendoza said.