Diversifying Our Narrative one book at a time
A shift in District 204's education on ethnic and racial diversity is coming soon. In this age, where newfounded acceptance and tolerance battles old beliefs and prejudice, Diversify Our Narrative aims to encourage inclusiveness of race and identity through progressive education. Neuqua Valley student, Saloni Trivedi, a member of this organization, works with Crone Middle School librarian and advocate, Mary Yockey, to push for these ideals. Trivedi and Yockey have organized a project called Global Read Aloud beginning on October 5th in the hopes of both spreading awareness for the cause and educating younger students on how to understand and accept diversity.
The first book students will be reading in the Global Read Aloud will be "STAMPED", a book focused on racism and antiracism, placed in the present rather than recounting the past. It was chosen to be read after an impactful visit to Crone by Ibram X. Kendi. Yockey recalls, "In March 2020, we hosted a visit from Ibram X. Kendi, National Award-winning author of STAMPED FROM THE BEGINNING. Students were introduced to the Remixed version STAMPED: Racism, Antiracism and You, written with Jason Reynolds. This launched many of us from 204 schools on a journey of discovery. We hope that partnering with high school students, who are members of the group Diversify Our Narrative, and participating in the Global Read Aloud will take each of us further down the path of our own journey toward supporting antiracist ideas and policies."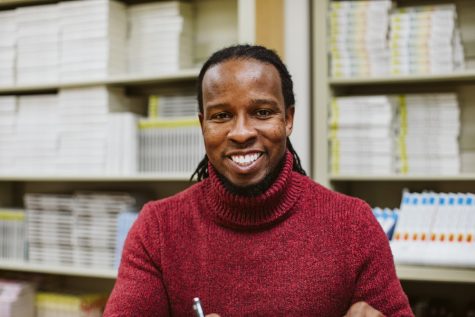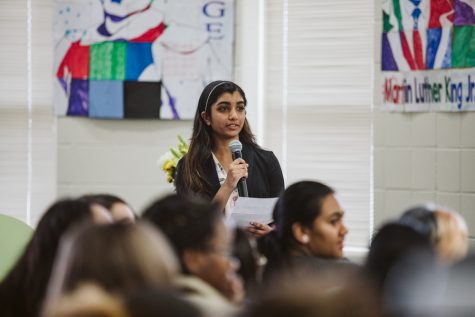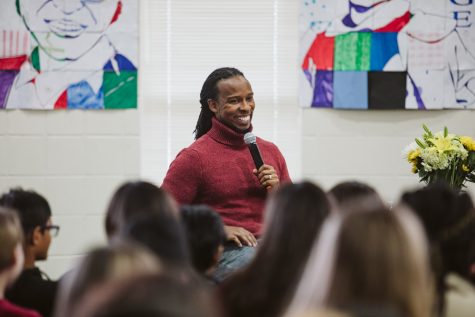 Diversify Our Narrative was organized in June of 2020 with the ideal to promote education on diversity, especially racial and ethnic. Trivedi describes the cause as "in response to recent racial injustices, promoting inclusive environments has become essential. To do this, we must not only accept diversity, but appreciate it. Diversify Our Narrative is a student-led organization that strives to include more diversity in the voices we hear through novels in our English class curriculums, so we can see more of ourselves reflected in what we read."
Global Read Aloud is also aiming to teach younger students to be inclusive and receptive of all types of diversity. This will be achieved through prerecorded picture books that elementary students can listen to, and preselected novels that middle school students can read. Trivedi explains that, "Diversify Our Narrative has also partnered with Global Read Aloud to promote diversity through novels for K-8 students. The best way to promote inclusivity is by reading about and discussing diversity."
The road to racial equality is long and laborious, but Diversify Our Narrative and Global Read Aloud aim to take great strides forward. Yockey sums it up nicely, "Although the destination may yet be over the horizon, it's good that we're traveling together, learning alongside each other as we share a common experience of reading the same book, STAMPED."
View Comments (1)
About the Contributor
Augustine Gallespen, Staff Writer
Augustine is a sophomore and a first year member of The Echo. She is involved with Student Council, Interact, and Ultimate Frisbee. Her hobbies include...