Celebrating the life of Ruth Bader Ginsburg: supreme court justice dies at 87
On Sep. 18, Ruth Bader Ginsburg, beloved Supreme Court Justice, succumbed to complications from metastatic pancreatic cancer after battling it for many years. At 87 years old, Ginsburg has left this world with numerous accomplishments on her legacy. Marked as a feminist icon and nicknamed the "Notorious RBG," she was known for her fight in eliminating the inequality within the Supreme Court, as well as in the society she grew up in. With these accolades and more under her name, she passed away peacefully in her home surrounded by family. Citizens all over the country are mourning the death of such a well-respected leader and cultural icon in many different ways.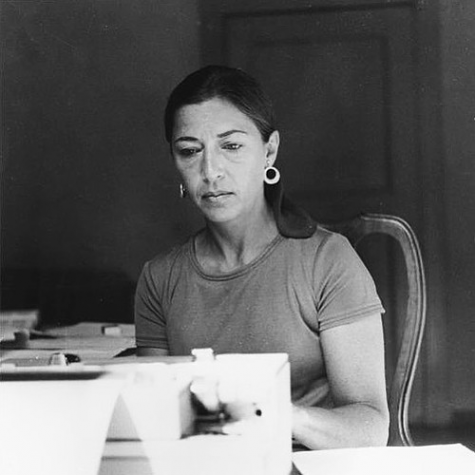 Ginsburg began her career applying to be a clerk at the Supreme Court in 1960, where she was promptly denied because she was a woman. Despite this setback, Ginsburg continued her legal journey as a lawyer fighting for women's rights and equality. She became the second woman ever to become a Supreme Court Justice after President Bill Clinton recognized her efforts and appointed her to the Supreme Court. She had worked tirelessly to reform the country she served and the men's world she lived in. After being strongly encouraged in 2010 to retire under President Barack Obama so that a Democrat could select the next justice, Ginsburg insisted on staying "as long as [she] can do the job full steam." Her belief was that "There will be a president after this one, and [she is] hopeful that that president will be a fine president." When the Trump administration came into power following President Barack Obama, Ginsburg declared her dying wish was "not to be 'replaced' until there's a new president."
On the night of her death, mourners held a candlelight vigil in her honor outside of the Supreme Court. They stood together in solidarity as one of the nation's most influential fighters for social justice passed away due to a battle she could no longer fight. The steps of the building were graciously decorated with posters of her famous quotes, flowers, and candles. Kalina Newman, a DC-based media strategist and devoted supporter of Ginsburg, made her way to the Supreme Court when she heard the news. When Newman arrived at the scene, she shared that "As a young woman with a passion for progressive politics, [Ginsburg] taught [her] to never take no for an answer." This is just one of the many reasons why people all over admired Ginsburg.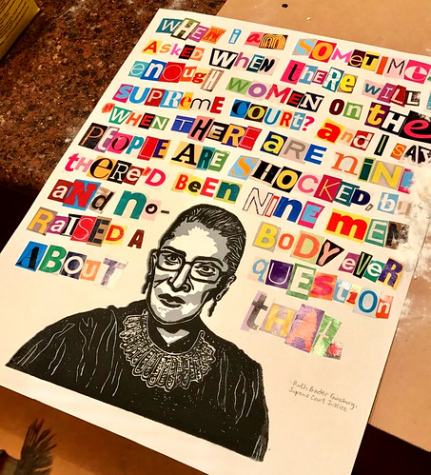 James Madison High School in Brooklyn has also shared how they are remembering their fallen former student. Posting on their Instagram account, one individual wrote "We are saddened to hear of the passing of JMHS alum Justice Ruth Bader Ginsburg. Her advocacy and dedication to civil liberties, and her tremendous legacy, will live on in the hallways of Madison through our Law Institute." Additionally, the Governor of Connecticut, Ned Lamont has ordered all flags within the state to be flown half-staff upon learning the news of Ginsburg's death. When asked about why he admires her, Lamont described that she was "a fierce and fiery champion for fairness and equality for all."
In the wake of her death, there are many questions up in the air regarding who will fill Ginsburg's seat on the Supreme Court and most importantly, when. With the presidential election coming up, there are numerous political complications to be discussed about possibly appointing a new Justice under a Republican president. Nancy Pelosi, Speaker of the House, has firmly expressed her condolences and hopes for the new individual to follow her legacy. Pelosi announces, "The loss of Ruth Bader Ginsburg is devastating. Justice Ginsberg embodied justice, brilliance and goodness, and her passing is an incalculable loss for our democracy and for all who sacrifice and strive to build a better future for our children." As the future remains uncertain, most political actions are on hold until a proper period of mourning can be observed.
While the news of RBG's death has struck the hearts of American citizens, her legacy lives on in the progressive changes she had implemented during her time as a justice. Becoming the role-model of people from all sorts of diverse backgrounds, Ginsburg proved to a world that said she could not, that in fact she could. The influence on those she impacted bubbles under the surface as the world awaits a new change-maker to arise.
View Comments (2)
About the Contributor
Dana Balmas, Editor-in-Chief
Dana is a senior and third year member of The Echo. She is involved with Aspiring Medical Professionals Club, Spanish Honor Society, Rho Kappa, P.E. Leaders,...