I'm losing it: the thoughts of an extrovert in quarantine
Welcome to the 3 a.m. rantings of an extrovert stuck in quarantine! My name is Dana Balmas, and I am a relatively positive and energetic person. I love pineapple on my pizza, my favorite animal is the quokka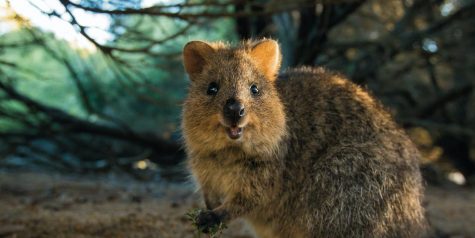 and I like to bake cookies. I also enjoy hearing gory surgery stories, watching medical TV shows and dreaming about becoming a cardiothoracic surgeon one day. My brain officially only functions at night, and I strongly dislike (hate) the taste of raisins. I am here for the same reason you are here- I am bored. 
Here we are on day "who-knows-anymore" of this quarantine that began on March 13th, 2020. None of us knew then that was our last day of school or the last time we could hug or high-five our friends. None of us knew we would be HERE.
With that in mind, I feel like I am adjusting pretty well. It is only 3 a.m. right now, and I know for a fact my remote learning assignments are crying out to me from my other tabs yelling, "Please Dana! Stay engaged! Do your homework!". And so I am, technically, doing my homework. The other stuff is due at midnight tomorrow anyway, so I have time. Sorry Ms. McQuaid, that one google form is going to have to wait!
Today marks the first day that I have started keeping track of how many "Stay happy/healthy/safe" comments I have heard. Surprisingly, I counted only four times, but other days it has definitely been way more than that. I suppose it is nice to have a hefty number for this, but the phrase has started to lose its meaning. Kinda like I love you in today's society… haha just kidding…unless? I'm fine.
ANYWAYS, another important total to track now that I am hyper-aware of everything I do in my day, is how many zoom calls I have to awkwardly sit through! This week alone, I have counted up to nine. Now don't get me wrong, I love the zoom calls. Even through the most awkward silences that follow when teachers ask "How are you all?," these calls truly hold a special place in my heart. I, for one, miss my teachers and their quirky jokes that make me smile everyday. Two, I miss seeing my classmates. Yes, what an idea. And three, I am a PEOPLE. PERSON. These times of isolation are frying me from the inside out! No cap, today I asked Siri if dogs were mammals. I swear I'm not dumb… I was just unsure, you know?
Continuing on my adventures in isolation, I have taken up baking again! Before quarantine, I never had time to bake between all the clubs, sports and school work I was buried in. I ran a very tight schedule, which meant that baking (and oftentimes, sleeping) was just not a priority. With all the new-found time, my body started going through withdrawals from being busy 24/7, so I had to find other ways to keep occupied. My friend and I started a baking instagram called @quaranteenbakers, so give it a follow if you want to see the delicious things we are cooking up. We both post from our respective kitchens, obviously social distancing, and get to showcase some of the things that we are most proud of while also learning along the way. We only just started the account so it is still in its tiny fetus stages, but there is plenty more content to come. Pinky promise!
On the less productive side of things, I have also filled my time with hours and hours of Netflix. Some nights I turn on the TV and I think, "Maybe this is the night I run out of options?". Then I stare blankly back at my reflection in the black loading screen until it opens to the queue, and I immediately find something to occupy the next 12-15 hours of my life. It is an adventure, really. Movies just don't hit the same as TV shows for me. I don't know if anyone else feels that way, or maybe reversed, but movies are just not as engaging. When I watch a TV show, I get fully invested as I eat, sleep and cry with the characters on the show- reading that line back in my head it does appear to be extremely unhealthy…but oh well, anything to distract me from real life where I keep getting bombarded with various event cancellations for things I was really excited for. Again, everything is fine. 
I suppose that sums up some of the highlights for this week's edition of my 3 a.m. rants. This coming week I am delving into the world of kite-making and room redecorating, so I'll update here on how well, or miserably, that goes. Also for next week, I might feature some mini stories of how other people are losing their mind as well, so keep your eyes peeled for all those funky things people are posting on their finstas to pass the time.
¡Adiós, mis amigos! Stay happy/healthy/safe 😉 
Toodles,
Doona Banoona
About the Contributor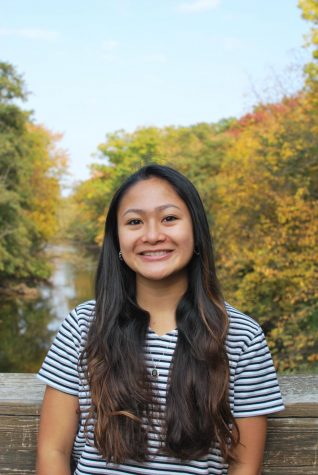 Dana Balmas, Editor-in-Chief
Dana is a senior and third year member of The Echo. She is involved with Aspiring Medical Professionals Club, Spanish Honor Society, Rho Kappa, P.E. Leaders,...