Lock-down And Wind Down: Movies To Watch During Quarantine
If you guys have a schedule that looks anything like mine, you're probably pushing off all your work until the last minute and watching movies instead. So like any sane person, I am watching a ton of Netflix and Disney+, and finally getting to those movies that I put on my "watch later" list YEARS ago. I have also been telling my friends to send me movies so I can rate them. So without further review I am going to give you brief rundowns of the movies and I will rate them on a scale from 1-10! 1 being it was absolutely terrible don't even waste your precious time and 10 being I loved it, you better go watch it ASAP.
The first movie is called Freedom Writers. This is based on a true story, so if you are into those, then I highly recommend that you watch this movie. This is another feel good movie, so after you watch American Son this would be a great pick me up. This movie is about a teacher who starts teaching at a school that has recently been integrated. This movie takes place in 1994 so not the integration you're probably thinking of. This means that kids not just in the district are now going to start going there. These kids are from terrible neighborhoods and have to be bused about 30 minutes or more to go to school. Most of them are in gangs and the teachers really don't believe in them. Except for this new teacher. This new teacher pushes them to be the greatest versions of themselves that they can be. This is a great movie. There are so many ups and downs because you are taken through each character's life by reading their daily journal entries that she had assigned them. I give this movie an 11 out of 10 because the ending is absolutely perfect; there was not a point where I was disinterested. I just really loved it, and I honestly think everyone should watch it because this movie gives you perspective. This movie is rated PG-13 mostly because of the profanity used and the violence that they discuss throughout the movie; however, I think this movie is one the whole family should sit down and watch together.
The second movie on my list is this movie I stumbled upon called Circle. This is a really messed up movie, but it's so good. It's one of those movies that make you think about what you would do if you were in that situation you know? There are 50 people who for the most part don't know anything about one other. They are standing in a circle and if they leave the circle they die, and on top of that, they quickly find out that they are in there to kill each other until there is one left standing. Everyone votes for someone in the circle that they think basically deserves to die. There are talks about peoples race, sexuality and their morals all together. It really makes you think about what you would have done if you ever had to choose between someone else's life and your own. This is a GREAT movie that has some crazy twists and turns in it. I gave this a 9.5 out of 10 because I didn't really understand the ending. This movie is rated TV-MA because of "violence" which I don't agree with, because the people are killed by a shock that honestly doesn't even seem real. So I say watch with your family, and start a conversation about what you would have done.
The next one is called American Son. This movie was adapted from a play so there are only four people in the cast and the whole movie is filmed in one place. This movie is intense to say the least. It talks about big racial issues, so if you aren't ready to address some of the problems that America has, then I would not recommend this movie to you. It's about a mother who has been called to a police station because her son's car has been involved in a traffic stop. The whole movie is the mother and father trying to figure out what happened to their son. There are problems between the parents and the officer on duty so this movie is not lacking in conflict. I won't say the details but if you want a happy ending don't watch this. It's realistic, and honestly I think that's what makes this movie so good. I give this a 9 out of 10; I loved the plot. I just didn't like some of the extra conflicts that were added between the parents, I felt they were unnecessary. This movie is rated TV-MA because of all the racial problems involved with it, so if you have siblings younger than high school age I wouldn't watch it with them. However you should watch it with your parents to try and start a dialogue about the issues addressed in the movie.
The next movie we got is Glory Road. It takes place in 1966, so racism is very prevalent. A high school basketball coach gets promoted and is now a college basketball coach in Texas. He wants to win by any means necessary, so he recruits black students because race doesn't matter to him (because why should it?). So this story follows the team's journey as they have to deal with each other, grades, and racism all along the way to victory. I'm going to say this, if you like sports then this is a movie that involves sports but it isn't a movie that's ABOUT sports. It's okay though because the point is to show that sports can bring us together, and I love movies that do that. This really gave me a Remember The Titans vibe. If you like movies that are based on a true story and are feel good movies then I definitely recommend you watch it. It was a good movie, but it didn't knock my socks off. Therefore this movie gets a 7.5 out of 10. Another plus with this movie is that it's rated PG so you can watch this movie with the whole family.
Now for The Platform. The plot of this movie is that there are people in what they call "the pit" it's basically like jail. There are two people in each cell and the pit just goes up and down. Everyday a platform comes down full of food and people can eat. The thing is people are greedy so when you get to levels like 140 (there are over 200 floors) the platform doesn't have any food left for prisoners to eat. This causes complications on lower floors and makes people do crazy things to survive. Your position in the pit also changes each month so where you are in the pit isn't secured.People look down on the people below them and they fear the ones that are above them. It was a good movie, but the ending made you come to your own conclusion. I gave this movie a 7 out of 10 though because it does make you think and I like that. The system is designed so that if everyone takes what they need there should be enough for everyone to eat. However when those at the top overindulge those at the bottom starve. This movie is rated TV-MA(R) for very valid reasons so I definitely wouldn't recommend watching it with your family.
Those are all the movies I am suggesting in this edition, but don't worry I will be back with more movies for you to watch until your eyes bleed. I have a bunch of reviews because you know how much I love giving my opinions. In the meantime, try going outside, writing a poem, or reading a book. We need to give our eyes a rest from all this screen time at some point. I hope you all are staying safe and healthy out there wildcats.
About the Writer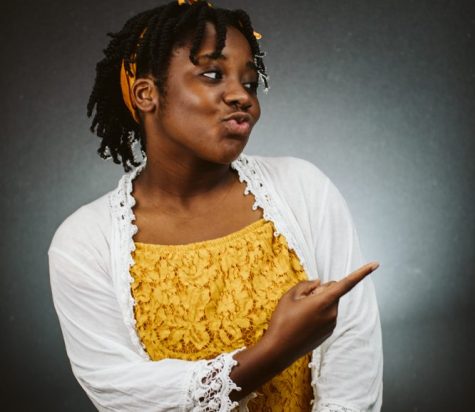 Milyn Ross, Staff Writer
Milyn is a senior at Neuqua Valley and is a first year staff writer. Milyn is a senior advisor and senior PE leader. She also is heavily involved with...