Second person cured of HIV
In London this year, Adam Castillejo became the second patient cured of HIV. 
According to the BBC, Castillejo received stem-cell treatment for cancer. The donor had a unique gene that allowed them to fight HIV, a benefit Castillejo received as a side effect of the treatment. 
Since the treatment, he has been able to stop traditional HIV treatments. The virus has shown no signs of reemering in those two years. Castillejo's recovery came nine years after Timothy Brown, the Berlin Patient, was first cured of HIV by a similar stem-cell transplant. 
Lead researcher Prof Ravindra Kumar Gupta says that this treatment is unlikely to be widely used for people with HIV. He told the BBC, "It is important to note that this curative treatment is high-risk and only used as a last resort for patients with HIV who also have life-threatening haematological malignancies." In other words, the treatment has been used for patients with life-threatening blood cancers. 
Currently, HIV is treatable through anti-retroviral drugs. This remains the main method of controlling the disease and allows those with it to live long and healthy lives. Stem-cell transplants remain too risky to be a common treatment because the donor cells may be rejected by the recipient's body.
Gupta says that Castillejo being cured does represent a positive step. According to the researcher, it shows that the results achieved with Brown can be reproduced — an essential part of confirming any scientific hypothesis. It also offers hope that a cure could be found through gene therapy. 
Separately, researchers have been working on developing a vaccine for HIV. Although researchers have been "optimistic," according to NBC, there have been some setbacks with the initial trials as the researchers encounter areas where the trials don't go as they were expected to. It remains to be seen if, as was predicted last year, the vaccine will be tested and ready for human use by 2021.
About the Writer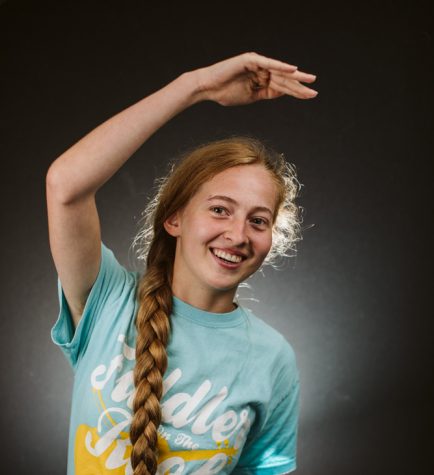 Abigail McArthur-Self, Editor-in-Chief
Abby is a senior at Neuqua Valley and a third year member of The Echo. They are a member of both marching and pep band, GSA, the Youth and Government club,...