6 drama podcasts to keep you entertained during the COVID-19 quarantine
Usually when people think about podcasts, they think about the ones that have round table discussions. But I feel like there is so much variety to podcasts that many people don't know about. Audio drama podcasts are a hidden treasure that need to be shown off. The plots, the realism of the sound production, and the immersion that these types of stories bring will truly keep you hooked. As an avid-podcast listener myself, I have compiled a list that I have listened to myself and feel like it will keep you hooked. 
The Thrillers 
The next three podcasts are big thriller and suspenseful stories ranging from paranormal to just the scariness of the unknown. They keep you on edge or wanting more.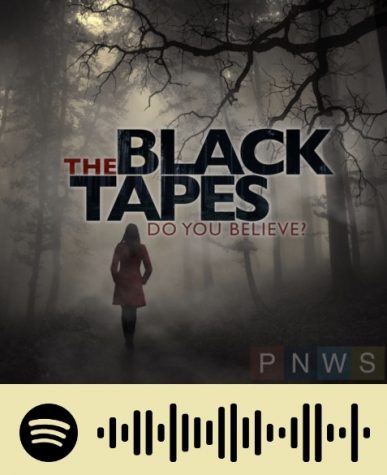 The Black Tapes is an older podcast, releasing their first episode back in 2015. This story follows a journalist's journey and research on ghosts, demons, and the paranormal as a whole. The aspect of this podcast that draws people in is that they create a blurred line between reality and fiction. Pacific Northwest Stories, the producing radio company, does an amazing job creating an experience for the listener. For example, they have a website where they post all of the evidence that they talk about in the podcast. They also create and uphold social media for all of the fictional characters and update that in time of the podcasts. The Black Tapes is currently on their third season after a 4 year hiatus. Black Tapes is available on all streaming apps and you can learn more at http://theblacktapespodcast.com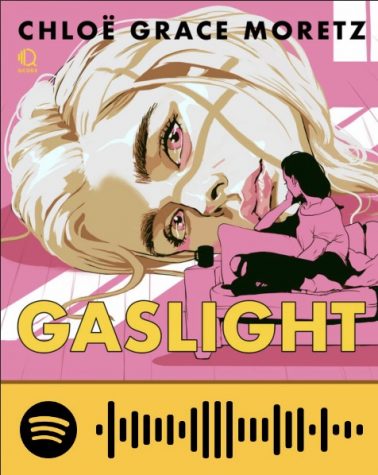 Gaslight, released in November of 2019, includes the familiar voices of Chloe Grace Moretz, Taran Killam, and Amandla Sternberg. It follows the story of Chloe Grace Moretz's character stumbling back to her best friends house, years after she left suddenly her senior year of high school. This then made everyone think she either was missing or worse. When it comes to immersion, Gaslight fully launches you into their world: raindrops, cars passing by, or a baby crying in the next room. The use of sound production is revolutionary. QCODE knows what the audience wants to hear and how they want to listen to it. I would highly recommend listening not only to this podcast but all of them with a good pair of headphones to really be immersed into their world. This is a 10-part podcast and around 14 minutes each, so if you are looking for something that is short but substantial, Gaslight is an amazing choice. This podcast is streaming on all music apps and is also available at their website.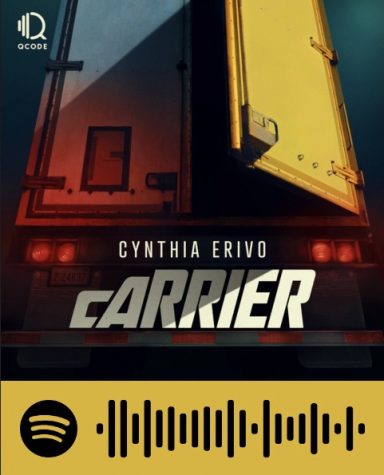 Carrier was released June of 2019 and follows the main character, Raylene, who is a truck driver and takes over a suspicious carrier, the load on the back of a truck. It stars Emmy, Grammy, and Tony winner Cynthia Erivo, and she does an amazing job at allowing the viewer to almost see her expression through her voice.. Imagine being alone on the road in the middle of the night and the back of your carrier is making you suspicious. . This podcast, story-wise, takes place during a 48-hour duration and how it gradually builds throughout its parts is so intriguing. This podcast sends you chills, and for me personally, I would not listen to this podcast alone at night–that's how spooky it is. QCODE does something that is very unique and that it captures a moment in time and paces it out beautifully. They would take a single scene and do flashbacks to catch the audience up with the main character. Carrier is a 7-part podcast that averages 20 minutes, it ends the same way that Gaslight does– big cliffhangers. This podcast is streaming on all music apps and at https://www.qcodemedia.com
The Human Response
These three podcasts make the audience question how would you react during a life-changing event? From a tragic story to an apocalyptic disaster, these podcasts create a thought-provoking storyline on how human behavior and morals are questioned.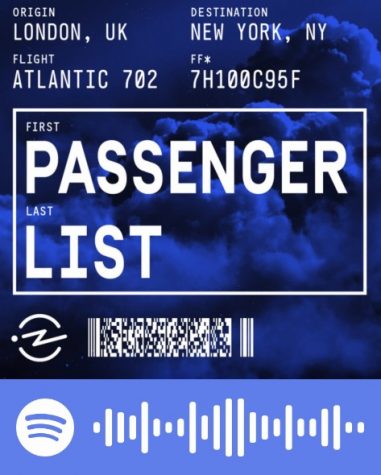 The Passenger List, produced by Radiotopia, follows the disappearance of 256 passengers on a plane going from London to New York. One of the passengers' twin investigates the suspicious behavior and coverage of the plane and tries to find the truth of what happened to the plane. This is a slower paced podcast, within 46 minute episodes, but I feel like it is intentional because the most interesting aspect is the desperation and anger of the characters. You get to see the interactions from the families, airport workers, reporters, and anyone who has heard of the incident and they have very real responses. They get frustrated, unsure, and doubtful when they are confronted about the strange disappearance. The Passenger List is a 8-part podcast is available on all streaming apps and also at https://www.radiotopia.fm/podcasts/passenger-list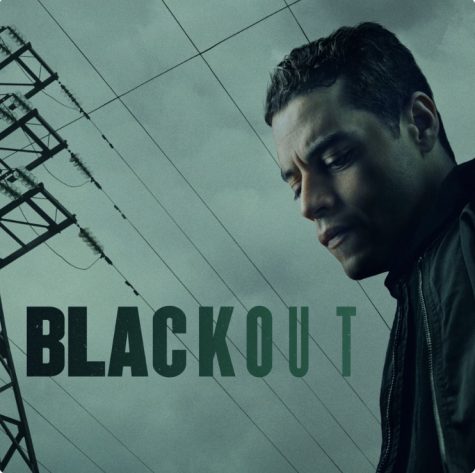 Endeavor Audio released Blackout, an 8-part series, on March 2019 and stars Academy Award winner Rami Malek (one of my favorite actors). Malek plays as a radio DJ in a small town and tries to protect his family after the nation experiences a blackout. The town has no connection to outside news and they decide to take matters into their own hands. The podcast really makes you think about how you would act in an apocalyptic event like this: would you uphold your morals or find every man for themselves? This podcast really feels like a TV show, and if I'm honest, I wish it was. It flips through perspectives like how Tv shows are structured. For example, it follows Malek's perspective on how the town is changing, and then follows Malek's son's perspective on not knowing anything about the blackout. I highly recommend this podcast and I would consider this one of my all time favorites. Unfortunately this is not streaming on all podcast but it is streaming on Apple Podcasts, Google Podcasts, Pandora, and their website: https://www.endeavoraudio.com/podcasts/thriller-podcasts/blackout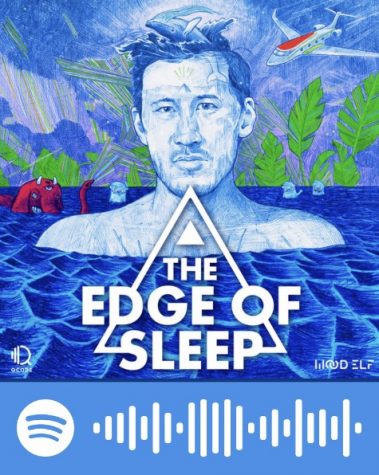 The Edge of Sleep, another QCODE podcast, released on September 2019 and features Youtube gamer, Mark Fishbach, also known as Markiplier. Fishbach's character, Dave, is a nightwatch guard who has insomnia and experiences an apocalyptic event where anyone who sleeps will never wake up again. It follows Dave and other survivors try to avoid sleeping in any way that they can. QCODE does a good job of balancing flashbacks of the main character and present events because there are really interesting features of Dave that allow him to survive in this world. It describes his hardships with insomnia and how it plays a part in this apocalyptic world. The ending of the podcast is absolutely incredible and quizzical that it demands to be continued but currently on hiatus. It is a 8-part series and ranges from 20-30 minute episodes, it is currently streaming on all streaming apps and at https://www.endeavoraudio.com/podcasts/thriller-podcasts/blackout 
About the Writer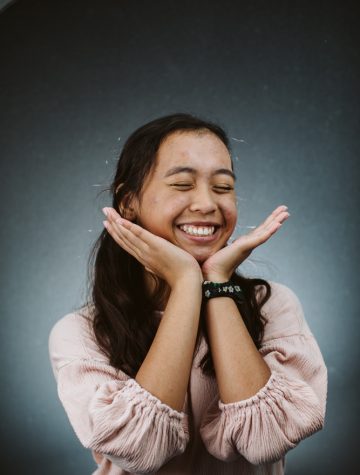 Rianna Panergalin, Editor-in-Chief
Rianna is a senior at Neuqua Valley High School and a third-year member of The Echo. She is also a member of the Women's Empowerment Club and participated...