Lights! Camera! Action in Africa lands a role on Neuqua's growing list of student-run non-profit organizations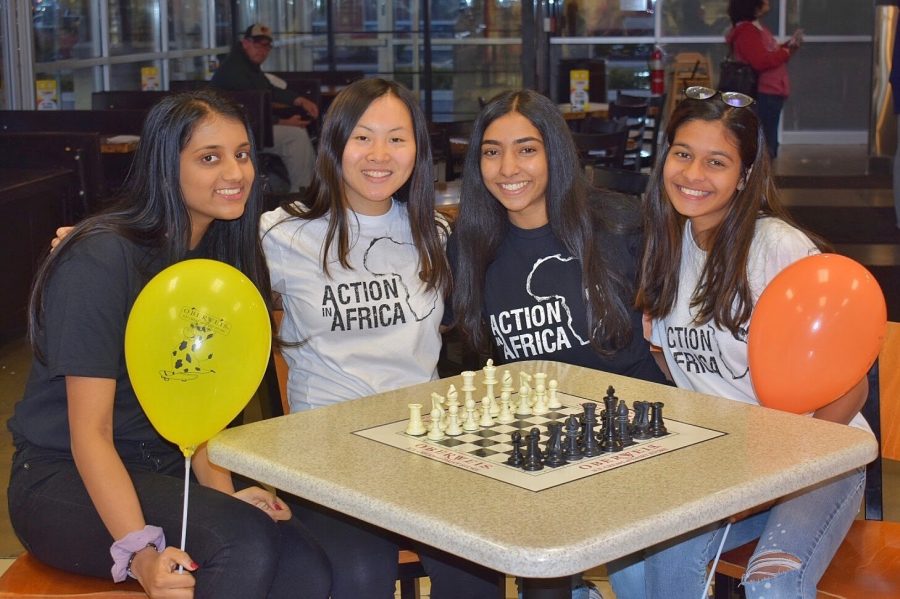 Action in Africa (AIA) is a non-profit organization that aims to help kids by providing adults and children with scholarships. The organization donates everything it receives to Nakuwadde Village in Uganda, where the main community center is located. They work to expand their reach by imploring high school students to open up their own chapters of this organization at their schools. One Neuqua junior, Somya Katiyar, started her own chapter of Action in Africa here at Neuqua in August of 2019. With other juniors including Jade Huang as Vice President, Ankita Sundaram as treasurer and Ritu Meda as secretary, Katiyar has worked in various ways to spread the word about the cause she is supporting. The girls have teamed up with other organizations like Colors for Change, who donated 15 pounds of crayons and supplies, and My Book Wish Illinois, who donated 8-11 pounds of books. Alongside working with other organizations, they also sell their own merchandise including bracelets, hats, shirts and popsockets.
Katiyar explains, "I wanted to be more connected with the community. I wanted to show what kids are going through in Africa and provide opportunities for the kids in Naperville to be more involved in the global problems going on especially in Africa." She has come to realize that starting a chapter of Action in Africa has opened many doors for kids in this community to serve a purpose greater than themselves. In the end, she describes the best part of it all being "helping kids and benefitting society in Africa and making it a stronger community to provide more opportunities for kids, for people."
As a successful leader of a non-profit organization, Katiyar has some advice for other students who wish to start their own organizations or chapters of an existing one. Katiyar advises all interested students to "know that it's a lot of work, but communication is really important for starting any chapter or club. Communication with the executive director was the key thing to move it along to start the chapter." Katiyar wishes to share that, "Although it is a lot of work to handle and manage, it is completely worth it in the end."
They spread awareness about their cause through their Instagram, which is @actioninafrica_naperville. More information about purchasing their merchandise and other ways to help can be found through the contact information listed on their profile.
About the Contributor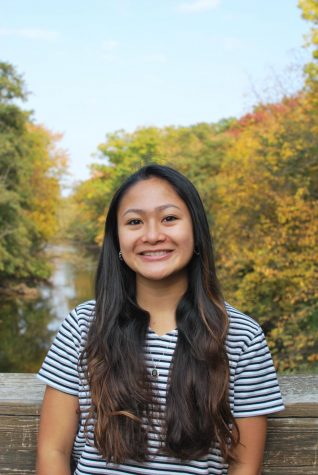 Dana Balmas, Editor-in-Chief
Dana is a senior and third year member of The Echo. She is involved with Aspiring Medical Professionals Club, Spanish Honor Society, Rho Kappa, P.E. Leaders,...