Neuqua to expand world language programs
Going into the 2020-2021 school year, Neuqua is planning a number of new course offerings — two of which will be in the World Language Department. ASL IV, an honors level American Sign Language course meant to follow the first three years, will be offered for the first time, as will a blended version of Neuqua's Spanish IV class, which is also an honors level course. Both new classes are parts of ongoing growth in the district. 
ASL IV is part of the expansion of the ASL courses in the district. The district 204 ASL program is relatively new for a language program. The curriculum has been developed over the past few years. Two years ago, ASL III was added at Metea, and this past year the class was added at Neuqua. 
Dawn Ryan, an ASL teacher at both Neuqua and Metea, believes this is an important step in the development of the ASL program. She says it will give ASL students the same opportunity to receive four years of education in the same language before college that the other language students in the district get. She points out that ASL is being accepted for language credit by more and more universities. 
Tonya Koppin, the World Language department chair, spoke on the new blended version of Honours Spanish IV that the school plans to offer. She says that the curriculum for the class is not changing; it will be the same content and material that the other Honours Spanish IV students receive taught in a different format. Neuqua and the other district 204 schools have been introducing new blended classes in recent years to take advantage of the new technological resources available to teachers. 
Koppin believes blended classes provide students and teachers with more flexibility in the schedule. She also believes it can be a benefit for language classes specifically because it can help provide students at a higher level with more opportunities for individual or small group speaking practice with the teacher, which she says is an important part of learning a language. They're beginning with Spanish because it is consistently one of the larger language programs, so they believe they will have the student interest to pilot this new blended program while still offering a traditional classroom environment for the students who'd prefer it.
About the Writer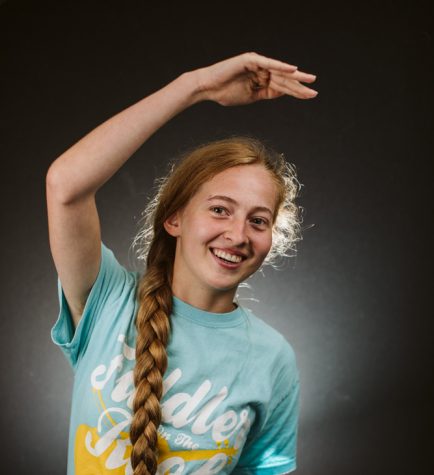 Abigail McArthur-Self, Editor-in-Chief
Abby is a senior at Neuqua Valley and a third year member of The Echo. They are a member of both marching and pep band, GSA, the Youth and Government club,...