For Kobe: And all those we've lost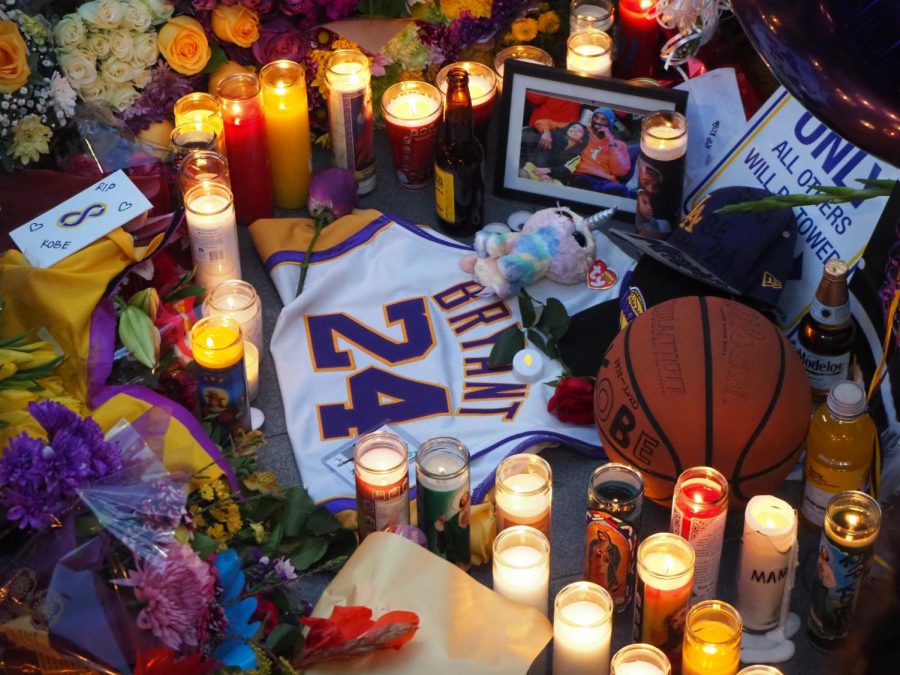 The death of Kobe Bryant and his 13-year old daughter has taken America by surprise. Bryant was only 41 and whenever people leave so unexpectedly, we all start to question our own mortality. Even as someone who couldn't call herself a basketball fan, finding out that such an icon had just passed away left me heartbroken. Whenever a celebrity passes, I always get this way. It's not just me either; it seems like the whole world seems to stand still. Everyone seems to mourn for the person even if they weren't a big fan of what they did. This begs us to ask the question: why do we mourn so much when celebrities die even though we don't personally know them. Not just Kobe, my aunt cried for three days when she found out about Prince. And over the summer, when I found out about Cameron Boyce's passing, I can't lie and say that I wasn't shedding tears.

Kobe was an NBA basketball player for the Lakers and had been in the league since 1996 when he was drafted by the Charlotte Hornets. He was chosen to play in the All-Star game 18 times. He was named the NBA's MVP once in his career, while also earning NBA Finals MVP and the All-Star game MVP several times. He was one of the last  players who was drafted right after high school and didn't go to college. 

Kobe Bryant's daughter Gianna was only 13 when she met her untimely death. If I'm being completely honest, in times like these, I think we need complete transparency, this is what hit me hard. I have a younger sister that is Gianna Bryant's age, and I cannot imagine losing her right now. My heart goes out to the Bryant family and all the other families who lost someone in the crash. I can't imagine how they are feeling right now. 

When Cameron Boyce passed there was a bunch of outpour on social media. We saw all of his friends and co-stars go to social media and explain to the world what he meant to them. We also saw his co-stars that did the absolute opposite of others, and they just went completely away from social media, which makes perfect sense because everyone needs to grieve in their own way. We actually expect so much of celebrities because we want to see their reaction, because we so much of the rest of their life. Just with the way that Bryant's wife felt like she had to make a statement on their passing, but in reality she has the right to say nothing because she needs time to grieve just like anyone else would. However, that is wrong, because whenever someone who isn't famous loses someone, we are able to give them the space that they deserve. 

This brings us back to the bigger question of why do we feel so moved by someone we have never interacted with? Here's my thinking: it reminds us of our own mortality. It reminds us that even though we don't want to admit it, at some point in time, we are actually going to pass from this life. Regardless of what religion you do or don't believe in, death is scary, and it is certain. We mourn for celebrities because in a way we are mourning for ourselves. We start to think about what if that was our loved ones, or what if that was us. It reminds us of the fact that time is not guaranteed. We don't know when things can end. This happens whenever anyone in our circle passes away, but this feeling is emphasized with celebrities. It's emphasized because even though we don't know them personally, we are reminded of the fact that they are actually human.

Life is not guaranteed. However that does not mean that you should go through it waiting for that time to come. You need to be affecting the people around you, making people smile, and laugh even when they don't want to. You can't do anything about when it is your time to go, but you can certainly do something about what you are here. Make the most out of your time here so when you do go, people can remember those amazing times that you had together and they can remember you fondly.
About the Contributor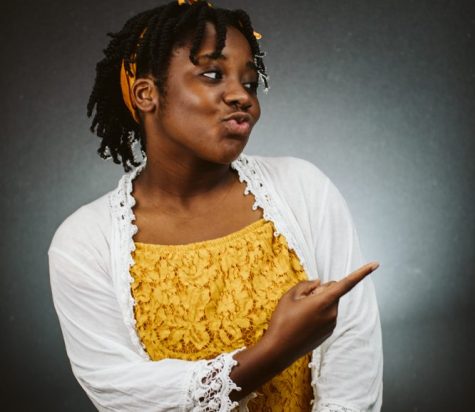 Milyn Ross, Staff Writer
Milyn is a senior at Neuqua Valley and is a first year staff writer. Milyn is a senior advisor and senior PE leader. She also is heavily involved with...