Mahomes or Garopollo: Who will throw the Super Bowl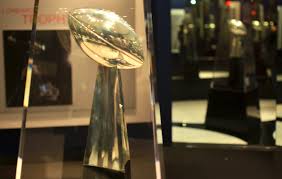 With the Super Bowl just around the corner and the amazing and kind of disappointing (if you were rooting for the Texans, Seahawks, Green Bay, or the Titans) games from the past couple of weeks, we at the Echo wanted to figure out what your Super Bowl LIV predictions were. Of those that took the poll at Neuqua Valley, 50% of people answered the question of what team they thought was going to win the Super Bowl with the Kansas City Chiefs. However, this is a crazy mash up because there was a time where a lot of people thought the Tennessee Titans were going to win it all. They beat out the Patriots who have been at the Super Bowl for the past 4 years and won the last 3 times they were there. They've been in the playoffs for the past 10 years and were beat out by the Tennessee Titans, a team who hasn't made it that far in the playoffs since 1996.        
The school is almost split half and half, mostly because of Patrick Mahomes, the quarterback of the Chiefs, is a force to be reckoned with. He will be a part of the 5 youngest quarterbacks going to the Super Bowl and has only been in the league for a total of 3 years. If he wins, he will be right after Ben Rothesilberger who was the youngest person to ever win a ring at the age of 23. Even though Patrick Mahomes has talent, he also has endless options to pass to. His receivers prove time and time again that they are constantly trying to get open and successfully do so. Mahomes has only 5 interceptions the whole season. Mahomes has been in the league for a shorter time than the 49ers Quarterback, Jimmy Garopollo, and already has more touchdown passes than he does. If you look at this game as solely just a battle of the quarterbacks, Mahomes will win anytime of the week, which is usually on a Sunday. However, according to NFL.com, the 49ers were ranked higher in offense than the Chiefs during the regular season. They are ranked at four while the Chiefs are sitting at six.
Since the Chiefs have a stronger quarterback, it is expected that they are going to rely on their passing game a lot more. Garopollo, as stated before isn't as powerful as Mahomes; therefore, they are going to rely on their rushing game, and that's what they have done most of the season. Raheem Mostert, their starting running back, has 772 rushing yards. This is why this game seems like a blow out in favor of the Chiefs on paper, but if you give it a closer look, it could go either way. Those who think that the 49ers are going to win believe that the Chiefs' defense won't be able to stop the 49ers run game, which during the regular season the Chiefs defense was lacking, and they were ranked number seven. The Chiefs defense is really going to have to bring it when they play the 49ers if they want to win, and they will need to look out for the run. However, the Chiefs defense has started to bring their A-game during the postseason. If they can keep playing like they have been against the Texans and the Titans, then maybe they can pull it off. They have to try and stop Mostert right away and not let anything get passed them. Ultimately this game is going to come down to, like most games do, who wants it more.
Most people believe that this is going to be a very close game but also a high scoring one. All in all, this is going to be a really interesting game if both teams bring everything that they got, according to the poll taken by Neuqua staff and students. Mahomes is going to be the one to watch as we see how he tries to push his offense just enough over the edge, so he can get his first ring. However Gapoppolo is also hungry for his very own Super Bowl ring since both of his rings he has now are due to Tom Brady's efforts and not his own. People seem to think that both teams are due a win, but there can only be one winner. Only one team can walk away with the Lombardi trophy. It's been a long season, and it all comes down to this. Both teams want it bad enough, and it's going to be great to see who ends up on top.
About the Writer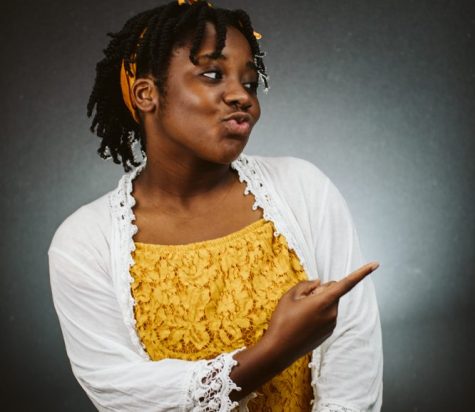 Milyn Ross, Staff Writer
Milyn is a senior at Neuqua Valley and is a first year staff writer. Milyn is a senior advisor and senior PE leader. She also is heavily involved with...