Justin Bieber's latest single "Yummy" goes to the top of the charts
Justin Bieber's fans have been patiently waiting for another installment in his career. Bieber has finally released his comeback single titled "Yummy" on Jan. 3, 2020. Since the release of his fourth studio album, Purpose, in 2015, Bieber has been on a musical hiatus, only taking part in generic pop features with artists such as DJ Khaled and Ed Sheeran.  
The first released single "Yummy" is one of many tracks on his up and coming album. The single has a combination of pop and rap genres with R&B flares. Many Twitter users have speculated about the song sounding like something off the popular app Tik Tok. 
Along with his untitled fifth studio album, Bieber and his team are working to release a documentary series where his fans can follow the journey along with the making of the album. The 10-part documentary event is titled "Justin Bieber: Seasons" and will be featured on Youtube Jan. 27. Fans can get early access to new episodes and watch the series ad-free with YouTube Premium or watch two new episodes each week with ads for free on YouTube. Fans can choose how and when to watch. 
Many of Bieber's fans have shown their discontent with the lack of depth the song contains. After four years of inactivity, it seems as if Bieber has had no progression as an artist since his last studio album. With the serious tone of the docu-series trailer he released on Youtube, fans speculated that his premiere single to JB5 would mimic the seriousness and emotion of the trailer. The documentary is described as Bieber "pulling back the curtain and giving fans an intimate look into the past few years of his life." Bieber is said to reveal the biggest challenges from the joys of marriage to the struggles through difficult seasons. 
One thing I have noticed is that he's been aggressive in his efforts to push "Yummy," to #1 in the charts saying, "I'm not gonna go back on tour unless that song goes number one." His efforts weren't wasted because the track was confirmed #1 on the digital song sales chart and the R&B songs chart as well as #2 on the billboard hot 100 on Jan.13, 2020. The singer confirmed all these details on his social media with a caption reading "Thanks everyone. So thankful. Couldn't have done it without you," showing his gratitude. 
Although there are many mixed emotions when it comes to the song's sound, it has been doing fairly well on the charts–mainly because it's  Justin Bieber. Fans are patiently waiting for the record to release, but there is no announced release date for the album yet. Hopefully, Bieber takes a more stripped-down approach with the rest of the record rather than trying to make one radio hit after the other.
About the Writer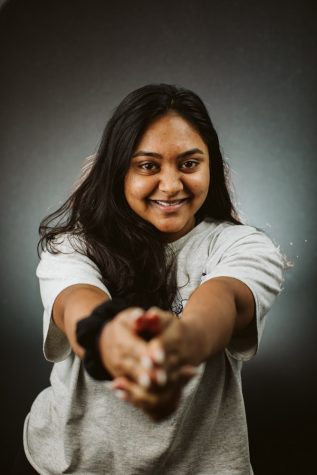 Anika Haridas, Editor
This is Anika Haridas and she is a senior at Neuqua Valley High school. This is Anika's third year in the Echo, joining in her sophomore year. She actively...