Everything you need to know about the latest attraction "WNDR museum"
"Step into the unexpected. Immerse yourself in art"
The WNDR museum is located at 1130 W. Monroe in Chicago's West Loop and has become a frequent visit for those who hope to achieve an aesthetic instagram feed. The WNDR museum "reimagines the traditional museum experience," while also inviting tourists to tap into their curiosity and playfulness, according to their website.  
The museum consists of an immersive art experience designed to inspire and delight the senses. The "WNDR experience" is an accumulation of world-class art, work that is produced by emerging artists which creates a unique journey that "reveals the wonders of the world around you."
The company shares many ideals and goals they hope to achieve with their attraction on their website saying "we believe that, in one way or another, we are all artists. Our mission is to help you tap into your own, unmatched creativity." 
This Chicago museum is home to many interactive pieces from Richard Prince, Barbara Kruger and Alex Israel. These installations are in place to start a conversation with the use of thought-provoking innovative technologies and visuals. With every room holding a different piece, there is an opportunity to be creative, discover the unexpected, ask questions and play around. 
The museum is intended to disrupt the typical idea of a traditional museum experience, the company "hopes to inspire you to challenge the expected in all  facets of your life."
As well as pieces from the artists listed previously, the WNDR museum houses Chicago's first-ever infinity mirror room by the famous Japanese contemporary artist: Yayoi Kusama. Kusama works primarily in sculpture and installation but is also active in painting, performance, film, fashion, poetry, fiction, and other forms of arts.
The full, hour-long WNDR experience has tickets available for $32 plus tax per person and kids ages 2 and under are free. Bookings of events and tickets are available for online purchase on the WNDR website at https://www.wndrmuseum.com/
About the Writer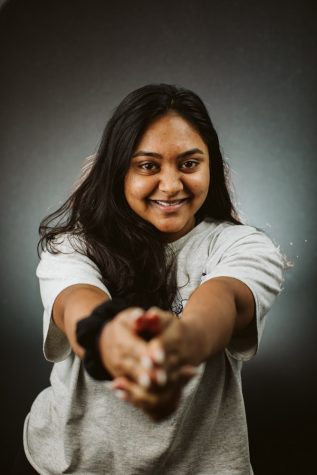 Anika Haridas, Editor
This is Anika Haridas and she is a senior at Neuqua Valley High school. This is Anika's third year in the Echo, joining in her sophomore year. She actively...