Neuqua honors veterans at annual ceremony
On Nov. 8, the Friday before Veterans' Day, Neuqua held their annual Veteran's Day ceremony in the auditorium during an extended sixth period. 
The ceremony aims to honor those who have served in the military. Ella Lavachi, a Neuqua student planning to attend a military college, told students about her decision. 
The ceremony also featured experiences from Neuqua community members such as Jim Wilson and Leo Penkala III — Leonard Penkala's nephew — who were members of the U.S. armed forces. Wilson, a Neuqua substitute, had his air force experience highlighted in a video, while Penkala gave a speech to the attending students. 
Leo Penkala's speech specifically described his experiences in Berlin during the time of the Berlin Wall, as this year marks the 30th anniversary of the wall's fall. He described the tension within the city caused by the divisions. He noted the number of times he faced German soldiers across the wall. The wall, built by the occupying Soviet forces, cemented the division between East and West Berlin. Many were killed trying to cross the wall. When the travel restrictions were lifted, Germans from both sides of the city flocked to the wall and worked to deconstruct it. Penkala brought a pieces of concrete and rebar from the wall to show the attendees. 
The ceremony opened and closed with performances from Neuqua musicians honoring the veterans.
About the Writers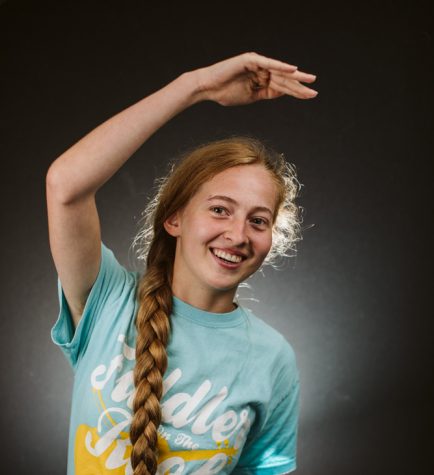 Abigail McArthur-Self, Editor-in-Chief
Abby is a senior at Neuqua Valley and a third year member of The Echo. They are a member of both marching and pep band, GSA, the Youth and Government club,...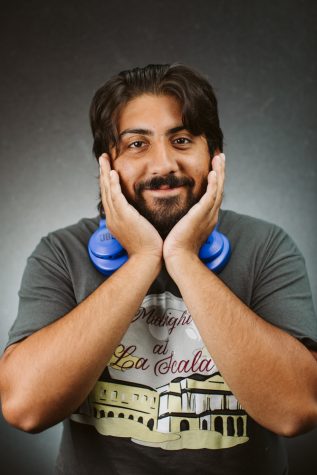 Sameer Datta, Staff Writer
Sameer is a senior at Neuqua Valley and he is a first-year staff member. His hobbies are playing the Saxophone, axe throwing, and theatre.