88Rising's New Album "Head in the Clouds II": An Emotional Confused Journey
On Oct. 11, 2019, I set out to listen to and review 88 Rising's new album "Head in the Clouds II," and it is, from my perspective, an amazing collection of music. This album has many genres within it but mainly sticks to pop with a little bit of rap. The album consists of 16 songs and is 51 minutes long, perfect for a long car ride or for background music while studying. 
The songs that I found the most impactful were"I Love You 3000 II", "Tequila Sunrise", "Indigo", "La La Lost You", and "Breathe." Most of the songs on the album come across as pop songs with some rap thrown in. Within these are songs to listen to when you want to relax or when you want something to sing along to with each song having slower lyrics and beautiful harmonies. My favorite song has to be "I Love You 3000 II", the slow melody with the melodic singers that almost are entrancing Stephanie Poetri and Jackson Wang truly convey the feelings of loving someone and wanting to be with them whenever I listen to it. As well as the lyrics really being accessible and easy to get stuck in one's head with " 'Cause your my Iron Man And I love you 3000" really drawing on the emotions one feels when watching Avengers: Endgame for the first time. While 88Rising's first album "Head In The Clouds" songs flowed together, this new album sounds more like a playlist than a complete album with songs that don't really flow, and it feels more like individual works. Some of the songs that I feel that does not really flow are "Breathe", "Just Used Music Again", and "Hopscotch." These songs really break up the flow of the album and distract from the overall feel and style of the other songs of the album. 
Even with these complaints, I still enjoy the album and would recommend it to fans of the pop genre. Overall I would give this album a 9.5/10 with full points for an individual song basis, but it gets points off for not having that relatability as others.  As with the pop songs they were really front and center. I wish they included some other genres making it less like 88Rising's first album "Head in the Clouds" which had many more different genres and styles of songs.
About the Writer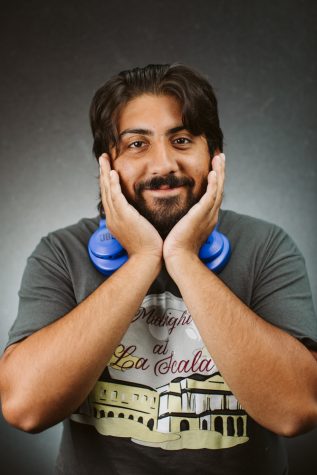 Sameer Datta, Staff Writer
Sameer is a senior at Neuqua Valley and he is a first-year staff member. His hobbies are playing the Saxophone, axe throwing, and theatre.