Athletes score a spot in college
College application season can be a stressful time for everyone trying to figure out their perfect school. Athletes, however, have to find their perfect school through a different process. Student-athletes have to commit to a school, and that can be a long and stressful process involving many hard conversations and visits. Depending on the athlete, they might prioritize one aspect of a school over others. Although many of us who aren't committed to a sport won't be playing sports in college, those who are committed to go to school specifically for the sports team. Not only do these athletes have to make sure their education is a perfect fit for them, but they also have to make sure that the team is a perfect fit. Through talking to many senior athletes like Nolan Clifford, Taylor O'Malley, Bailey Houlihan, Mark Grownoski, and Lauren Hughes, you can see a glimpse of how varying experiences of the application process playout for athletes.
Nolan Clifford
Nolan Clifford, a senior at Neuqua Valley High School, plays baseball and committed to Creighton University in the fall of his junior year. Although Creighton was his only official offer, he had been talking to around 20 other schools, such as Miami (Ohio) University, before he decided that he would continue his education and athletic career at Creighton University. When the colleges had similar education programs then, Clifford then looked at which baseball program would help him "play at the best possible school" for him as an athlete. He decided to choose Creighton over these other schools because their baseball program was "by far the best" and their business program is "really high end," which Clifford intended to be his major. Baseball has always been apart of his life, "he can't imagine" not doing it. For him, that would've been a big change, which is why he decided to keep playing in college. If it was at all possible, Clifford would also like to continue his baseball career into the professional realm.
Taylor O'Malley
Senior volleyball player Taylor O'Malley, who committed to the University of Illinois at Chicago, says that after college she is "probably done" with the sport. Taylor committed to UIC at the end of her junior year, even though she got three other official offers from schools including Purdue Fort Wayne, and the University of Wisconsin Platteville. But UIC's coaches, female teammates and the "urban aspect" of the campus locked her decision on the school. When it came down to it, O'Malley wanted to make sure that the volleyball team was high quality before she looked at how the education of the school was. Once she liked the volleyball team, she looked into the education of the university. O'Malley plans on pursuing something in the business field and she was very happy with the academics of the school since they also had a better business program than the other schools she was looking at.d. For O'Malley, playing volleyball has never gotten old, so it only made sense to continue with the sport in her post-secondary education
Bailey Houlihan
Bailey Houlihan is also a volleyball player and committed to the University of Memphis during the spring break of her junior year.  However, before she made her final commitment, she was considering other colleges such as Middle Tennessee State University, Eastern Carolina University and the University of Texas Arlington. The reason she chose University of Memphis over the others is that she felt like they really wanted her since they gave her an official visit. They also offered her a 2-year scholarship which influenced her decision quite a lot. She wanted to go to a college that was somewhere with a warm climate and where the volleyball team had a family dynamic, and that's exactly what the University of Memphis offered. For Houlihan, education was her top priority, and when she found out they had a good medical program she knew this was the place she wanted to call home for the next 4 years. Even though she knows that it's hard to do, she would like to continue her volleyball career professionally in a different country, which is a big factor in why she decided to keep playing in college. Ever since she started playing in the 6th grade, she told her parents that it was going to get her into college.
Mark Grownoski
Mark Grownoski, a senior on the varsity football team, committed to South Carolina State University. He closely considered around five offers before committing over the summer before his senior year. He looked at a wide variety of schools from Eastern Illinois to Yale. The feeling of home and how everyone was "super nice and genuine" made all the difference for him and why he chose SCSU over the other offers he had. Even though Grownoski's ultimate goal was to play football in college; how good the college's team is wasn't his top priority. A "combination of it all" made Grownoski's decision. He said that the program was actually an equal part of his decision along with the education part. His absolute "love for the game of football" motivates him to try and keep going and try to make it to the professional level.
Lauren Hughes
Lauren Hughes, a senior volleyball player, was also talking to five schools before Wingate University official gave her an offer at the beginning of her senior year, which she accepted. In the event that she didn't like a school for both volleyball and academics, she decided to look at very big schools like Alabama, Arizona, and Kentucky. When it came down to it, Wingate University had great coaches and teammates for Hughes. She also had that "at home" feeling when she visited. Education was one of the top things for Hughes because she wanted to make sure it was a perfect fit for her. Like many other Neuqua Valley student-athletes, Hughes had always dreamt of playing volleyball in college. She has worked really hard to get where she is, so any reason to keep playing sounded great to her. However, she doesn't necessarily want to play professionally because she feels like it might interfere with her having a job and family, even though it's a big opportunity. 
Each and every athlete's journey to finding the perfect school is different. It could be a very easy time or a very stressful time. Every athlete has different types of values and must-haves on their list. Some of them have dreams of going big and some just want to have fun and use it as a means for an end.
About the Writer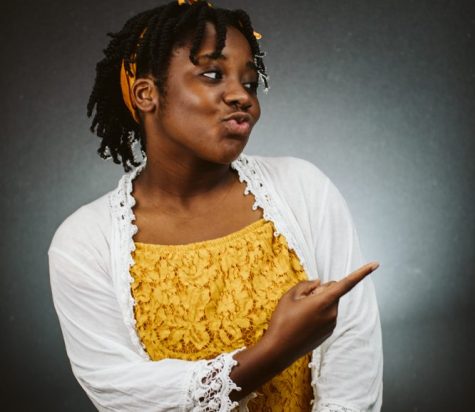 Milyn Ross, Staff Writer
Milyn is a senior at Neuqua Valley and is a first year staff writer. Milyn is a senior advisor and senior PE leader. She also is heavily involved with...