Artist you should keep a look out for: FINNEAS and Keshi
All artists dream of reaching success but they all have to start somewhere. Here are some underrated artists that we feel deserve more recognition for their art: 
FINNEAS: 
Billie Eilish's rise to fame has been very rapid, and it's all thanks to her insane talent and one other person: her older brother Finneas Baird O'Connell (stage name FINNEAS). Doubling as Eilish's co-writer and music producer, fans sometimes overlook his part in her music, and also overlook that he has music himself.
FINNEAS' songs have a similar theme of love and affection that is mainly directed to his year-long partner: Claudia Seluwski. He writes about experiences in his life and is very vulnerable to his audience, which I tend to like with the artists I listen to. For example, his recent 2018 single "I Lost a Friend" was overwhelmingly personal for him to write and produce. In an interview with Rolling Stone, FINNEAS recalls that the song was made at "a point… where a close, long-term friend of [his]…had a falling out and stopped talking." His music is refreshing because it's relatable to his audience and openly shares his story which gives his fans more background on what he experiences.  
 Through his music and production, it is evident that he takes time with his craft and nothing is coincidental. Songs like "Angel" have sounds of birds chirping, wings flapping, rain and thunder, which adds so much to the song emotionally. The song is a beautiful piano ballad with productions that is made to be angelic. The vocal layering in his production adds a neat undertone to his music that isn't in a lot of today's songs. Listening to his music, his audience can tell that he is creating the most authentic form of art.
Favorite songs:  "Let's Fall in Love for the Night," "I Lost a Friend" and "Angel"
Keshi:
Lo-fi artist Casey Luong (stage name: Keshi) has been releasing music — originally starting on Soundcloud. He became popular with the song "like i need u," which has reached 7 million streams on Spotify to date. Keshi has released the EP "skeletons," and the track, "skeletons," has reached 2 million streams, adding to this rise in fame. Still, he does not yet have the same name recognition as larger artists. He has headlined a small tour across America, traveling to LA, New York, Chicago, Dallas and San Francisco performing for crowds of about 300 people.  He also was invited to play a festival in South Korea, RapBeat, performing with artists such as DPR Live, Zico and Heize, who are popular artists in Korea. 
Keshi's songs feel like a well-needed hug on a rough day or some background music to do some homework to. It feels soothing to listen to his voice, and his lyrics are relatable for all those as it follows the classical breakup story — though his lyrics make it 10 times better. For example, the song "xoxosos" is lyrically amazing, and the combination of xoxo and sos is clever. It is like a cry for help after falling in love. Keshi also has other songs that are centered around how it feels to be lost and overwhelmed in the world today, as highlighted in "atlas": "I don't belong here, let me start over, I wanna sleep so wake me up when I'm older." This lyric is showing the artist's want to just sleep until all the hard things in life are done, similar to how many young adults feel today. His songs are relatable and touch the hearts of listeners with the melodic beats and skillful lyrics. 
Favorite songs: "like i need u," "skeletons" and "if you're not the one for me"
About the Writer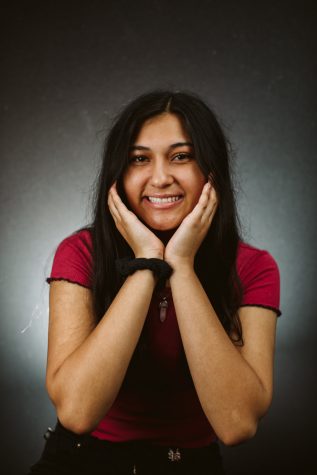 Allison Blaszak, Staff Writer
Allison is a Senior at Neuqua Valley High School. She spends her free time volunteering at a nursing home, hanging out with friends, and spending time...