Neuqua vs Waubonsie: The War of 204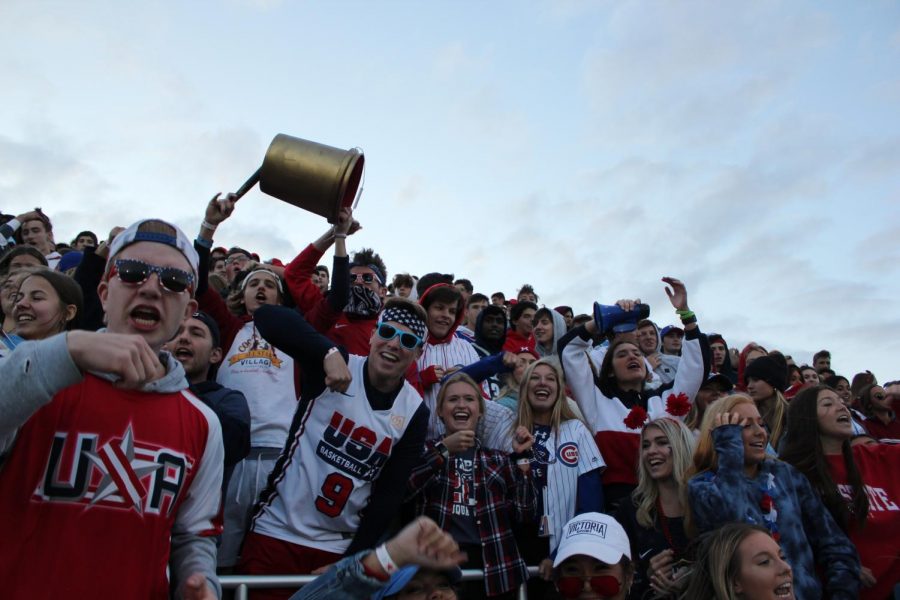 The Neuqua and Waubonsie rivalry has been an active part of Neuqua's community since the first day the school opened. The mystery lies in where and how this rivalry began. According to David Perry, the assistant principal at Neuqua Valley High School, "There are certain rivalries that happen. So Waubonsie is a stronger rivalry then say, [Neuqua] and Metea. Part of that was built off of, obviously, when we opened, that's where the student split occurred." Lifelong friends were forced to go to different schools, and, naturally, a friendly tension started to grow within the community. When Neuqua first opened, it was only a freshman and sophomore campus, so the football teams between the two schools shared the same coach and thus were very closely-intertwined. Eventually, the team would have to be divided again leaving students and friends split once more. 
Since it all stems back to this early divide, it seemed right to go around Neuqua and ask different students about their War of 204 experiences. Edna Berhane, a senior, explains "[the rivalry is] this unifying thing because you can always say I'm from this high school or I'm from that high school, but honestly we're all from the same district, and even with different experiences in high school, we all have that one unifying, central thing together and that's [The War of] 204." Other students we asked shared the same perspective as Berhane. Grace Lee, a senior, explains, "It's a great way to build school spirit… As a senior advisor, I try to hype up my freshman to go to the game." Even at the Birkett Center , the game excitement builds up throughout the whole day. By the end of the day, students are completely ready to kick-off the weekend and have fun with their friends.
This game is important enough for some high schoolers to make sacrifices, such as missing work, activities or lessons just to be a part of this rivalry. For Lee, it was simply her time, but Berhane said, she would have to sacrifice attending her Friday night dance rehearsal. 
Even though the game had to be rescheduled due to the weather, many students still found the time to come out. The dedication of students to attending this classic game shows the importance of how the rivalry builds their school spirit. Ultimately, although the War of 204 had to be pushed back to the next day, the long history and tradition of it outweighed the poor weather.