Environmental change promotion by The 1975
How the band is using their voice to inspire the youth to fight against climate change while doing it themselves.
Bands around the world have used their platforms to share their beliefs. Queen has made efforts for AIDS playing at the live aid concert, Kendrick Lamar made Alright as a Black Life Matter anthem, and now The 1975 has joined them. The London-based alternative group has been releasing political songs such as "Love It If We Made It," which highlights the loss of humanity in the world, and "I Like America and America Likes Me," which discusses the topic of gun control. Now, they put their efforts towards addressing climate change
The group has partnered with Greta Thunberg, a 16-year-old climate change activist who has made many efforts, such as boating across the Atlantic to limit carbon emission. The group worked with Thunberg and provided a backing track to her speech about climate change. The backing track came from their song "The 1975" which has consistently been in all of their previous albums. In the song Thunberg voice the need to act on climate change now with the lyrics "We can no longer save the world by playing by the rules, because the rules have been changed. Everything needs to change, it has to start today." 
The 1975 have put the effort into making this change themselves as a group. On their social media, the band revealed new merch that just so happens to not be new. They are reprinting onto their past tour and merch shirts in efforts to reduce their waste. The new shirts have the old design of a rectangular box with 'The 1975' in the middle but also have the new logos for their upcoming album 'NOCAF' branded on top of it along wiht 'WAKE UP' and 'THE 1975'. 
At the Reading and Leeds festivals, The 1975 encouraged fans to bring their old band shirts or other spare shirts to the shows for a chance to get them reprinted with the new design. 
The 1975 is a versatile band that uses their platform to share their voice. They share their opinions on worldly problems and try to be a voice for the youth. With new music comes new changes for the 1975 as they attempt to do their part for the environment. 
About the Writer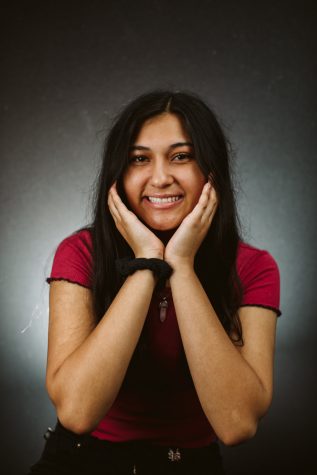 Allison Blaszak, Staff Writer
Allison is a Senior at Neuqua Valley High School. She spends her free time volunteering at a nursing home, hanging out with friends, and spending time...