Rachel Stege takes the World Junior Swimming Championships by storm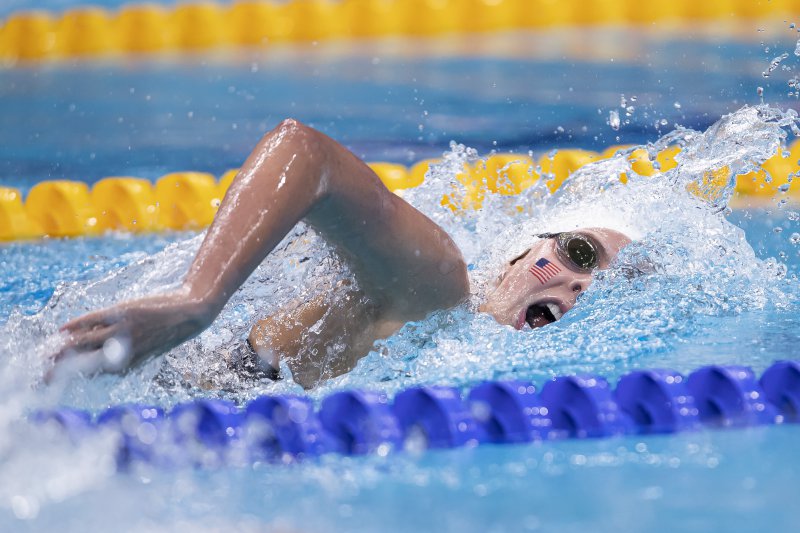 Starting swim at just five years old, Neuqua junior Rachel Stege, has been working at her craft all her life. She swims for Fox Valley Swimming, a highly-competitive club that has her practicing as many as 9-10 times per week for 2-3 hours each per practice. Swimming has become second nature for Stege. After competing in a qualifying race for a global-level competition, Stege earned her way into a global competition in Hungary. Her best event is the 400m with her time at 4:08:30. Attending the World Junior Swimming Championships in Budapest on Aug. 20-Aug. 25, Stege took home the bronze medal for the United States. Although the bronze medal shows one side of her story, Stege shared some details about the side that not everyone gets to see.
Qualifying for the championships was the first step for Stege. The next step was to swim as fast as she possibly could. Going into the race, Stege recounted that she "tried not to have a lot of expectations, but as [she] walked in and heard people on the stands screaming "Let's go Stege!!" it was difficult for [her] not to be excited." Stege was originally seeded seventh in the race, but she did not let that ranking stop her. She claimed that she "does not know what [she] thinks of [when she swims]. [Stege] guesses [she] just sings a song." This method worked well for her because she said "seeing her block light up was the best feeling ever." It was time for her to get onto the podium and receive her medal. Stege expressed that the most memorable moment out of the whole experience was "standing on that podium and watching the American flag go up." Pride was all she could feel. 
For the next generation of swimmers, Stege advises, "Don't put too much pressure. Be patient. And definitely keep working hard. It's gonna get hard, but keep doing it." She also explains how she "tries not to have goals, and just see where [she] can go." One important thing she wanted to note was a thank-you to her parents, coaches, teachers, and friends for being so supportive of her swim journey. Stege discloses that she "couldn't have done it all without them helping [her]." 
About the Contributor
Dana Balmas, Editor-in-Chief
Dana is a senior and a third year member of The Echo. She is involved with Aspiring Medical Professionals Club, Spanish Honor Society, Rho Kappa, P.E....