Echo Eats: Invicto — Mexican Fast food with a twist
The desire to try a new culture and experience something different from everyday American food is what brings people to Invicto, a restaurant that serves authentic Mexican food while providing an authentic environment to eat it in. Located on 1727 Freedom Drive, Invicto provides a refreshing take on Mexican fast food, and I got to experience it firsthand.  
Stepping into the restaurant, I was surprised by the decor around the room. When first walking in, you are greeted by bursts of color scattered around and square tables that remind me of tables you'd see at a beach hangout. The walls have palm trees and Spanish words painted onto them to give even more of an authentic feel. There were little coolers by the ordering area that looked like the ones you would see someone walking around with in the city. Yes, this restaurant specializes in authentic Mexican street food, but it was the area around me that tied the experience together. 
I was pleased to see diverse options on the menu ranging from tacos to salads and sandwiches. There was surprisingly more than one option for vegetarian tacos and quesadillas, which I rarely see when I go to Mexican restaurants. 
When I ordered, the staff wore cute little paper hats that have Invicto on the sides. The service was not as good as the aesthetic appeal of the small Mexican restaurant. I would have liked a bit more enthusiasm or even emotion from the worker, but I do know some people have bad days, so I let it slide. 
The wait for the food wasn't terribly long. It took a little time for my buzzer to go off, signaling for me to retrieve my food. After sitting down, I was a bit disappointed at the portion of the food. The taco, which costs $3.80, was tiny and not worth the price. It was cold and the portion size was not ideal considering the price. But the seasoning of the chicken and the other mix-ins with the taco tasted pretty good. If it was warmer and a bit bigger, perhaps I would have liked it more. The chicken quesadilla, however, did not disappoint one bit. It was seasoned perfectly, mixing gooey cheese with melted butter, and it was actually warm. The portion of it was still small and the price ($4.80) still wasn't worth it in my books, but the taste of it was pleasing. Along with those, I got the chips and queso which were okay. The chips were deliciously crispy, but the queso was subpar as it didn't have much taste to it. It didn't taste terrible, but it definitely wasn't one of my favorites. 
Invicto is a cute authentic restaurant that is a fun place to visit with your friends if you are trying to get a taste of a different culture. While the prices and portions were not to my liking, the food generally tasted pretty good and the interior was nice to look at. I would possibly go back again to try the different items on the menu, but for now, I will stick with my On the Border Queso and my Chipotle quesadilla.
About the Writer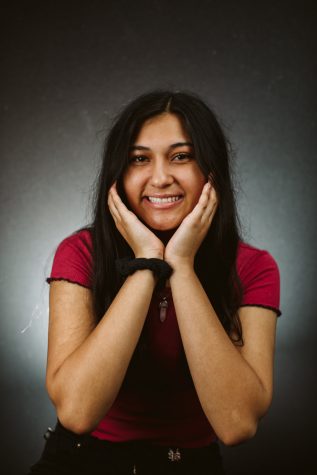 Allison Blaszak, Staff Writer
Allison is a Senior at Neuqua Valley High School. She spends her free time volunteering at a nursing home, hanging out with friends, and spending time...