Colors4Change colors the world a little brighter
New Naperville charity started by Indian Prairie District 204 teens collects used crayons and repurposes them for areas in need.
Colors4Change, a charity started over the summer by teens from the District 204 high schools, accepts donations of used crayons and repurposes them into new crayons to donate to places in need such as underprivileged schools and homeless shelters. 
Colors4Change was founded by five high schoolers — Anaisa Acharya, Maya Buffomante, Jessica Chivini, Jack Considine and Rishabh Manne. Acharya initially came up with the idea. She says her parents have worked with other charities before, sending needed maternal and infant care items to communities in India. She wanted to do something to help others as well. She says that the first thing she thought of for helping other children was "colors," because she wanted to help provide them with "creative outlets." 
Acharya says reached out to people she "thought would be hard workers and committed," to help her start Colors4Change. They applied for non-profit status in Illinois. The group also hopes to aid environmental conservation by taking used art materials that can't be recycled otherwise. Most crayons, for example, Acharya says, are made from "paraffin wax" which is not recyclable. 
In order to reuse the materials like colored pencils and crayons, they will "sharpen them,"  and "make new bundles," Acharya says. If the crayons are too small or broken, Colors4Change will melt them down to make entirely new crayons. 
Acharya says the process wouldn't be possible without the many volunteers who help them, all of whom have been personally recruited so far, although Acharya says they are working to expand. The current board of Colors4Change has five members working to contribute to the planning, finances and publicity of the charity. 
Colors4Change currently partners with seven local restaurants. Achayra says that they have donated to local homeless shelters like Hesed House and Lazarus House as well as to international communities in India, Haiti and Jamaica. They sent their first international shipments with people they knew who were going to those areas, but Achayra says that more recently, they've used monetary donations to pay for the shipments. 
Acharya considers the charity successful so far, saying they've shipped "300 pounds of supplies in three months." She says they hope to reach 1000 pounds in their first year, and she thinks they're making good progress so far. She also says an eventual goal for the charity is to start new branches in different cities so they can reach more people. For now, however, they're working on their Naperville operation. 
Jessica Chivini, one of the board members, says the charity primarily gets information out through their social media like their Instagram, @colors4change. They also have a Twitter, colors4c; a Facebook, colors4change; and a website, colors4change.com. If students want to get involved, Chivini says they are welcome to email them through the website or reach out through their social media's DMs. 
Colors4Change is holding a fundraiser at the 59th Street TCBY this Saturday, Aug. 31. Acharya says the fundraiser will run from 5:00 p.m. – 10:00 p.m. and students are invited to buy frozen yogurt and bring used art supplies. 
About the Writer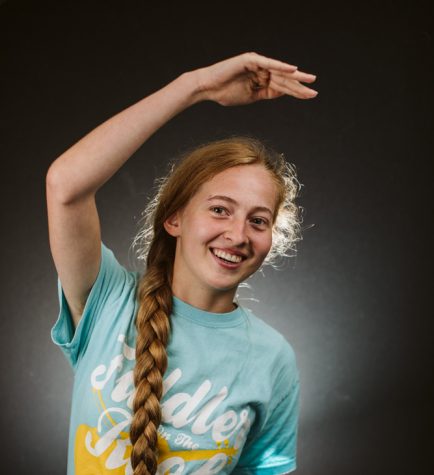 Abigail McArthur-Self, Editor-in-Chief
Abby is a senior at Neuqua Valley and a third year member of The Echo. They are a member of both marching and pep band, GSA, the Youth and Government club,...