Losing captains: girls lacrosse is down to one captain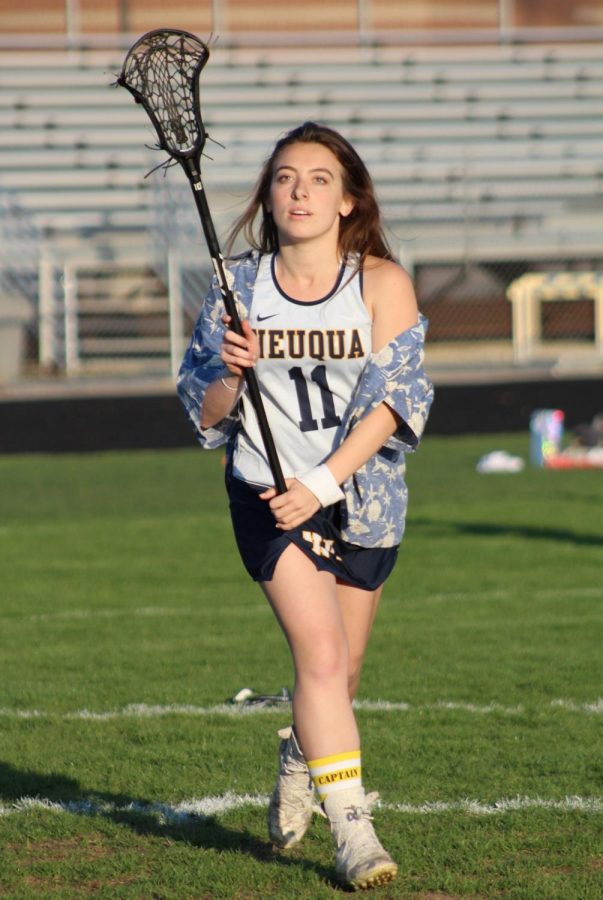 Summer Moore, Assistant Editor in Chief/Business Manager
May 20, 2019
The Neuqua Valley girls lacrosse team has been down one captain for this season. Payton Metry is a senior at Neuqua and has played an attack position for eight years. However,  Metry was hurt in October during a tournament, which changed her role as a captain. She tore her ACL, and although she tore in in October, she did not find out until January and played through the intervening months. This left the team in a different situation than what they are used to,  as the team normally has two captains to focus on both the skills on the field and the way the team interacts off the field.
Metry is still involved with the lacrosse team, even though she cannot currently play. Metry explains that, " I do more of an observational role and help coach on the sidelines and helping team chemistry." She later explains, "the team is more like a family than a team." This helps the team to perform better on the field.
Even though the team only has one physically able captain, Metry explains that a lot of leaders were brought to light and were really able to show off their leadership skills. "More team captains stepped up this year and we had a strong leadership as seniors."  She explains that the team just had to adjust to a different type of leadership with different people.
The team had to go through a rare adjustment but Metry says they "took it like champs," and will continue to do their best for the remaining year.