Echo Eats: Yogi's Cafe-A new hangout for Naperville residents
Yogi's Cafe, the coffee shop on Route 59, recently opened for the public. Located at 2959 Artesian Rd Suite 0159, the new shop has provided a new coffee hangout for the residents of Naperville.
The cafe has a very homey feel, and the rustic chairs and tables make the environment nice. The place is spacious yet the lack of tables there could be an issue in the future. The colors go well together, the chairs ranging from white, black and yellow and the walls decorated with paintings. One wall has the Yogi's Cafe logo painted on it and would be great for cute photos with your friends. The other has a simple map of the world with a part sectioned off to show the coffee belt where they received their coffee with a cup of coffee over the design.
The pastries on display looked delicious, and the smell of coffee drew me in from the start. I am not a big fan of coffee, but I was happy with the other tea/hot chocolate options the cafe provided and got the hot chocolate. The cup used for the drink was really cute, and the drink came rather fast. The hot chocolate tasted delicious, neither too chocolatey nor flavorless. It was a refreshing sip, unlike other hot chocolates I had in the past where I would get a mouth full of sugar. Though I would say the price for the drink was a little much for the amount I got. The mug was of smaller size yet cost me about 5 dollars.
The employees were extremely caring and provided great service. They checked in on the other customers regularly and made sure to ask about their service/drinks to provide the optimal experience.   
As a person who is picky with their coffee choices, I really enjoyed the taste of the drink I got. Though the environment of the shop was good, the prices were a little high for the amount I got. The shop also closes earlier in the day, having the doors shut by 4:00 p.m. on weekdays and Saturdays and 2:00 p.m. on Sundays, which can be inconvenient with school. But overall my experience there was nice, and I would definitely go again, though perhaps not multiple times a month.
About the Writer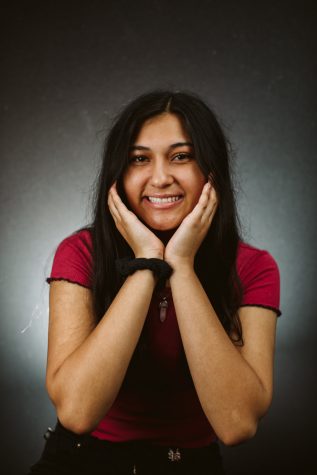 Allison Blaszak, Staff Writer
Allison is a Senior at Neuqua Valley High School. She spends her free time volunteering at a nursing home, hanging out with friends, and spending time...