The public reaction to Brunei implementing Anti LGBTQ+ laws
On the island of Borneo, the nation of Brunei has made the act of gay sex punishable by stoning.  Sultan Hassanal Bolkiah, Brunei's leader,stated according to CNN, "Touching on the attainment of blessings from Allah, I want to see Islamic teachings in this country grow stronger and more visible in the country." These extreme punishments were codified on April 3.
In a tweet, Ellen DeGeneres gives a list of the hotels owned by Brunei in various parts of the world, including: Hotel Bel- Air (Los Angeles, USA), The Beverly Hills Hotel (Beverly Hills, USA), The Dorchester (London, UK), 45 Park Lane (London, UK), Coworth Park (London, UK), Le Meurice (Paris, France), Hotel Plaza Athenee ( Paris, France), Hotel Eden (Rome, Italy) and Hotel Principe di Savoia (Milan, Italy).
In posting this, Degeneres encourages her audience to boycott these hotels saying, "Raise your voices now. Spread the word. Rise up."
Many celebrities, such as Jay Leno and Ellen DeGeneres, have started a movement on social media to encourage the boycott of the hotels that are owned by Brunei in protest of the newly implemented laws.
Many responses to the boycott deemed the movement necessary, expressing the importance of strength in numbers. Founder of the Virgin Group, a business conglomerate, Richard Branson recently tweeted that his employees and family would not stay at the luxury hotel chain "until the Sultan abides by basic human rights"
In addition to the boycott, there has been an overwhelming response on social media, with many individuals responding to DeGeneres's initial post. One individual said  "Thank you for the signal boost Ellen. I will begin my boycott of these $800 a night hotels post haste" (@C0INCELPR0). While some are responding positively to this, many statements under Degeneres's tweet are pointing out the flaws in the plan. One Twitter user said, "Considering I have no money to go to these hotels, I've been pretty much boycotting them my entire life. Is there a more realistic thing we can do?" (@alexam101).
Human rights groups, such as Amnesty International and The Brunei Project, are also making an effort to voice their opinion.  Rachel Chhoa- Howard, a researcher at Amnesty International, believes that legalizing such "cruel and inhumane penalties is appalling of itself" and wants Brunei  to "immediately halt its plans to implement these vicious punishments, and revise its Penal Code in compliance with its human rights obligations." The Brunei Project has said they do not "not support a boycott of Brunei-owned  businesses" because they do not"believe that such and approach will be productive." in a Facebook post.
Politicians and other figures from various countries made statements regarding the laws. Golriz Ghahraman, a human rights lawyer in New Zealand, stated in a tweet that, "We (New Zealand) buy crude oil and sell dairy to Brunei so should consider our leverage there as well as diplomatically to express our outrage." Like New Zealand, the UK also has a close trade relation with Brunei, and criticism from the Human Rights Watch's deputy director for Asia, Phil Robertson, arose. Robertson told Express UK that "London should be in the forefront of efforts to demand Brunei rescind this rights-abusing law but there's hardly been a peep."
While countries are stating that the laws are a violation to human rights, it seems people are noticing the personal actions being taken to fight against them. Many noticed the efforts of celebrities and other groups but believe that there is more that can be done. Right now, it is hard to tell if more will speak out or if organizations/celebrities' attempts to help will be effective, but there is a discontent spreading throughout the world for the Brunei laws.
About the Writers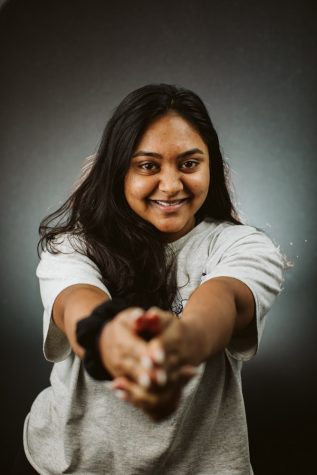 Anika Haridas, Editor
This is Anika Haridas and she is a senior at Neuqua Valley High school. This is Anika's third year in the Echo, joining in her sophomore year. She actively...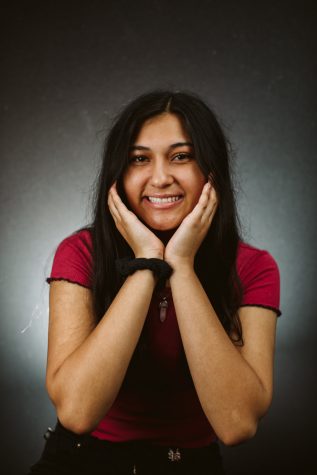 Allison Blaszak, Staff Writer
Allison is a Senior at Neuqua Valley High School. She spends her free time volunteering at a nursing home, hanging out with friends, and spending time...