Monologue Show: preparation and pieces with a purpose
Carly Sandford
Senior Carly Sandford, a third year member of Neuqua's Monologue Show, claims that the main reason she enjoys being in the show is that it gives her a, "voice and a platform to share what [she] has to say". This is a common feeling among the whole cast of performers and Sandford feels it has allowed everyone to, "bond without judgement of each other". Although it is a similar idea to Neuqua's Writers Week, Monologue Show differs in the fact that a lot of the acts will meet with Mr Rossi, the director, to improve pieces and block movement for acts on the stage. This process is what allows for a more cultivated and captivating show.
For this showcase, many may be unaware of its workshop style orientation; some of the people in the show go into their auditions with an incomplete piece; after Mr Rossi sees the potential of a piece, they continue to work on it the following weeks leading up to the show. Auditions were held in the beginning of March and the shows begin the first week of April. The show is open to acts of all kind including: skits, songs, poems, short stories, and a variety of other performance arts pieces.
Not only does participating in Monologue Show help improve students' writing abilities through the editing process, Sandford also feels the entire experience holds a special significance to her and the student body in general. Sanford says that within the cast, "everyone is on the same boat, everyone is nervous, everyone has to get up there and share something that came from their heart and its really scary; through that, everyone is able to bond". There is also the added benefit of gaining inspiration and insight from peers' performances.
The Monologue Show is April 4th-6th at 7 pm and the tickets are $8. Every night includes around 18 unique acts. Giving students a chance to express personal ideas and feelings is what makes the student culture at Neuqua as rich and welcoming as we all experience it as today.
About the Writer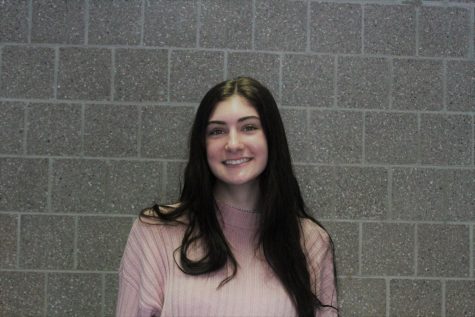 Emma Wightkin, Student Life Editor
Emma is a junior at Neuqua Valley and a second year member of The Echo. She is a member of Neuqua's literary magazine, The Essence. Her hobbies include...